As Reddit users inquired, Julien Baker is currently in a relationship with her girlfriend/partner, Mariah Schneider. The couple has been dating for over 3 years now. While Julien prefers to stay private, Mariah openly shares their dating life on her social media. 
Julien Baker has been a popular name in recent years among Indie fans. Known for her deeply personal and introspective lyrics, often exploring themes of mental health, addiction, and faith, she has been open about her struggles with substance abuse and has been an advocate for mental health awareness.
Baker started playing music at a young age and began writing songs in high school. She released her debut studio album, Sprained Ankle, in 2015, which received critical acclaim for its raw and emotional songwriting. In 2017, Baker formed the supergroup Boygenius with fellow singer-songwriters Phoebe Bridgers and Lucy Dacus and released their self-titled EP, which received widespread praise.
Recently, Julien Baker's personal life has been a subject of concern for her fans. Since she identifies herself as queer, many people, especially Reddit users, are curious to know if she has a girlfriend. Well, here's everything you need to know about her relationship status.
Find out the relationship status of Madeline Kingsbury and Matthew Fitzpatrick.
Julien Baker's Girlfriend: The Boygenius Star Has Been Dating Her Partner, Mariah Schneider, for Over 3 Years!
As of this writing, Julien Baker (@julienrbaker) is in a relationship with her girlfriend, Mariah Schneider (@momo_slider). While she does not really share much about her dating life, she posts Mariah's pictures on her Instagram time and again. She also doesn't identify Mariah as her partner in the caption.
Julien Baker and her girlfriend, Mariah Schneider.
Source: Instagram
On the other hand, Mariah is just opposite to Julien. She frequently posts pictures of Julien on her Instagram and does not hesitate to share her affection towards Julien. From going on a date to attending each other's events, Mariah shares everything they do together on her Instagram.
Just like herself, Julien Baker's girlfriend, Mariah, is also a singer and a guitarist. She is currently the vocalist for a group named Slider. The rock band is based in Nashville, TN, and consists of Mariah, Marcus Wanner, Kyle Hanson, and Caleb Powell.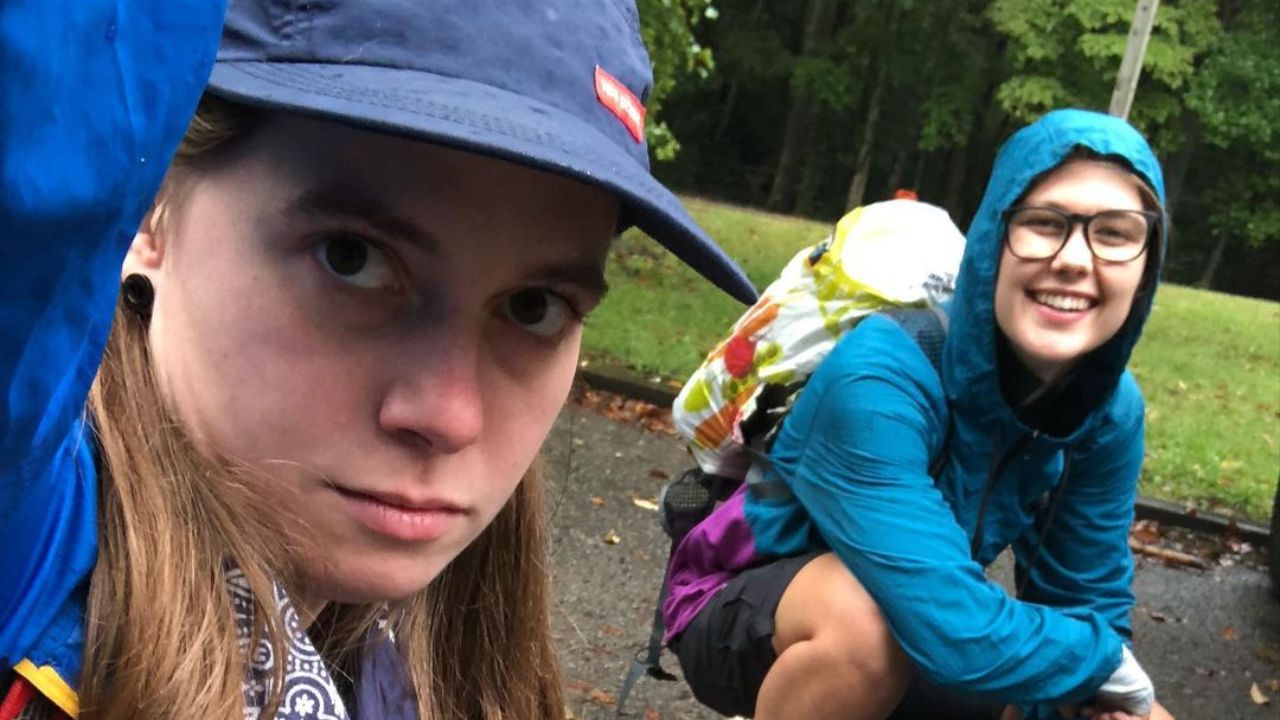 Julien Baker and Mariah Schneider hanging out casually.
Source: Instagram
While Julie has not spoken anything about her partner publicly, we do know that the couple has been together for more than 3 years. Other than that, not much information has been revealed yet. However, we promise we'll get back to you as soon as we get any further information about their relationship.
Julien Baker's Childhood & Early Life!
Julien Baker was born on September 29, 1995, in Memphis, Tennessee, USA. She grew up in a Christian household and started playing music at a young age, learning to play the piano and guitar. She attended high school at St. Agnes Academy in Memphis, where she played in the school's jazz band and began writing her own songs.
During her teenage years, Baker struggled with substance abuse and self-harm, and music became a form of therapy for her. She began performing at local venues and coffee shops, and in 2010, she recorded an EP titled "Forrister" under the name "The Star Killers" with her friend Adam Villines. After graduating high school in 2013, Baker attended Middle Tennessee State University in Murfreesboro, where she studied audio engineering.
It was during this time that she began performing as a solo artist and writing the songs that would later appear on her debut album, Sprained Ankle. The album was recorded in just a few days and features Baker's haunting vocals and sparse instrumentation, with most of the songs featuring only guitar and piano.
The album received critical acclaim and was praised for its honesty and vulnerability. Baker's songwriting and musicianship also garnered attention, and she soon began touring extensively in support of the album. And in 2017, Baker formed the supergroup Boygenius with fellow singer-songwriters Phoebe Bridgers and Lucy Dacus.