As of 2023, Jordyn Huitema is in a relationship with her boyfriend, Julio Rodriguez. Following her split with Alphonso Davies in May 2022, she confirmed she was dating the baseball star in November 2022.
Jordyn Huitema is a Canadian soccer player who currently plays as a forward OL Reign in the National Women's Soccer League as well as for her country. Born on May 8, 2001, in Chilliwack, British Columbia, Canada, she started playing soccer at the age of 4 with Chilliwack FC.
Huitema showed significant promise as a soccer player at an early age and was scouted by several teams and organizations. She joined the Vancouver Whitecaps FC Girls Elite REX program, which helped in the development of her skills. At the age of 16, she made her senior national team debut for Canada in 2017. She joined Paris Saint-Germain (PSG) in 2019 but transferred to OL Reign in 2022.
Previously, Jordyn Huitema was in a relationship with the Bayern Munich star, Alphonso Davies. However, the couple split in May 2022. And Jordyn has been open about dating a new man in 2023. Well, here's everything you need to know about her new boyfriend.
Previously, we touched on the relationship status of Mike Majlak and Carlos Alcaraz.
2023: Jordyn Huitema Is in a Relationship With Her Boyfriend, Julio Rodriguez, a Baseball Star!
As of 2023, Jordyn Huitema (@jordynhuitema) is in a relationship with her boyfriend, Julio Rodriguez. He is a 22-year-old Dominican Republic baseball player who currently plays for the Seattle Mariners of Major League Baseball.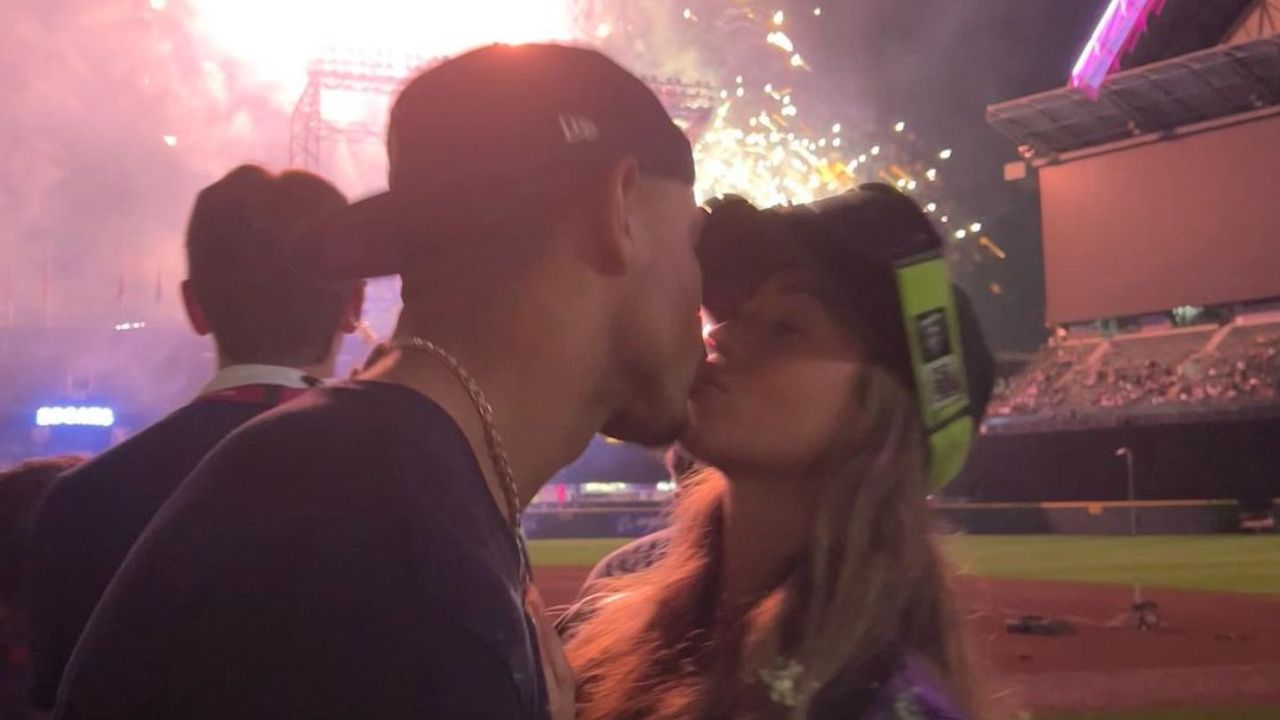 Jordyn Huitema and her boyfriend, Julio Rodriguez, announced their relationship in November 2022.
Image Source: Instagram
After dating for 5 years, Jordyn broke up with his ex-boyfriend, Alphonso Davies, in May 2022. Soccer fans across the world were taken aback by the revelation, especially given that they are both the current faces of Canadian soccer. Jordyn and Alphonso, on the other hand, handled the public split with grace.
Just a few months after their split, Jordyn Huitema revealed her new boyfriend, Julio, in an Instagram post with the caption, "Seattle has been good this year :))" She and Julio Rodriguez are having fun with their new relationship. Given that Huitema has returned to North America after a period in Europe, there might be a new power couple in Seattle, where her new club is located.
The revelation shocked her soccer fans all around the world. Jordyn's fans weren't expecting her to move on so quickly after her five-year romance with Alphonso Davies ended on May 22. Jordyn was accused of being disloyal in a relationship, but her ex-boyfriend Alphonso debunked those accusations by supporting her in a tweet. There, he persuaded everyone that it was a shared choice.
Despite the surprise, Jordyn Huitema's admirers have shown their support for her new adventure. Moving on and making a new boyfriend doesn't reflect your character. It just means that you found a new person you wanna spend your life with. We wish nothing but all the best to the power Seattle couple for their future.
Know More About Jordyn Huitema's Boyfriend, Julio Rodríguez!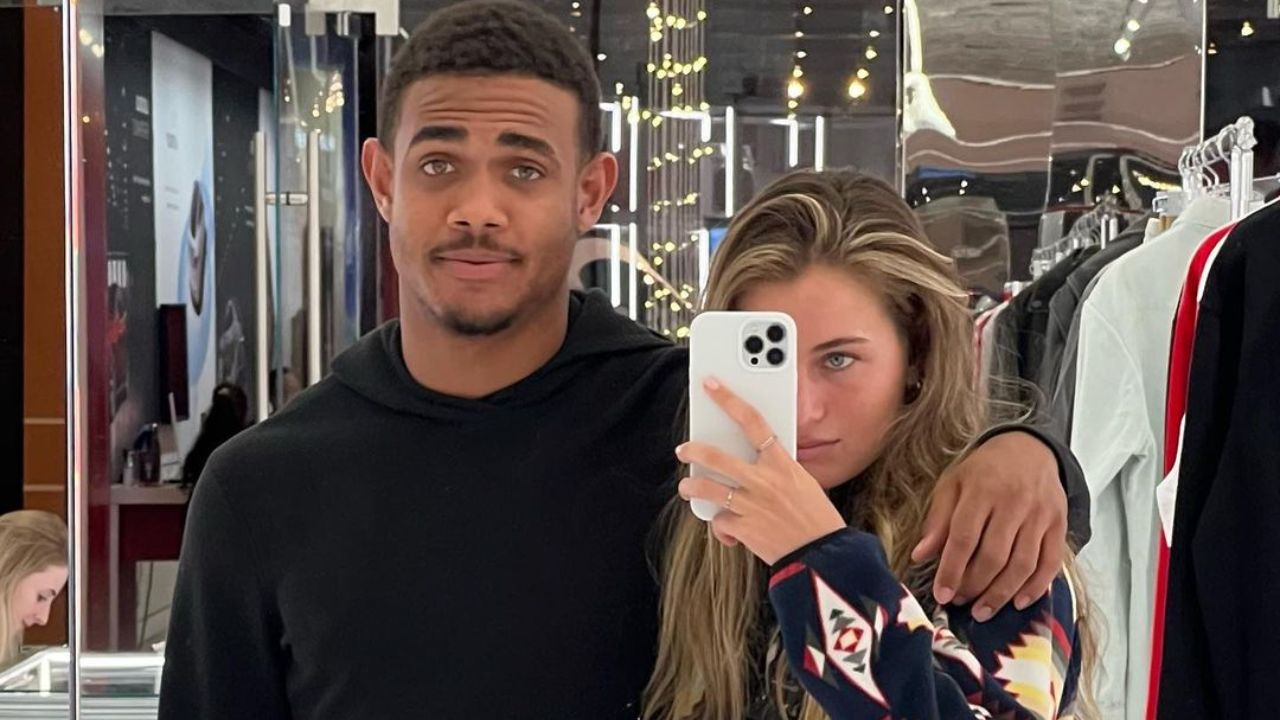 Julio Rodriguez is a baseball player who plays for the Seattle Mariners of MLB.
Image Source: Instagram
Jordyn Huitema's boyfriend, Julio Rodriguez (@jrodshow44), made his MLB debut in April 2022 after signing as an international free agent with the Seattle Mariners in 2017. He took advantage of the chance, earning the American League Rookie of the Month honor for May and June.
Rodrguez received a 14-year contract deal with the Mariners for up to $400 million (£346 million) after being named to the 2022 MLB All-Star Game team. The youthful star is also an Olympic medalist, having won a bronze medal for the Dominican Republic in Tokyo 2020.
J-Rod lit up the MLB with his aggression at the plate, on the bases, and in the outfield. Rodriguez became the first player in MLB history to reach the 25-25 club, while also assisting the Seattle Mariners to their first playoff appearance since 2001.
The playoffs participation not only broke the longest postseason drought in MLB history but also in all four major North American sports. The Mariners are one of the American League's World Series favorites heading into the 2023 season, trailing just the Houston Astros, New York Yankees, and Toronto Blue Jays.