If you compare her before and after pictures, you can see Jasmine Secrest from MAFS Season 16 now has new teeth as her crooked teeth have been fixed.
Jasmine Secrest is one of the contestants of Netflix's MAFS (Married at First Sight) Season 16. She and her partner, Airris Williams, were one of five new couples matched by the show's experts for season 16. They eventually got married but were struggling. Later, they chose to separate on decision day.
On the other hand, many viewers noticed that Jasmine's teeth looked different in the reunion episode of MAFS. As a result, people wonder if she got new teeth. Well, here is everything you need to know.
Previously, we touched on Clint Webb's New Girlfriend.
New Teeth: Jasmine Secrest From MAFS Season 16 Allegedly Fixed Her Crooked Teeth With the Help of Veneers!
If you've watched the reunion episodes of MAFS Season 16, you might have noticed Jasmine Secrest's smile looks different. And yes, it is solely because of her new teeth. Even though she has not mentioned anything about it, we believe she got her teeth fixed before filming the reunion episode.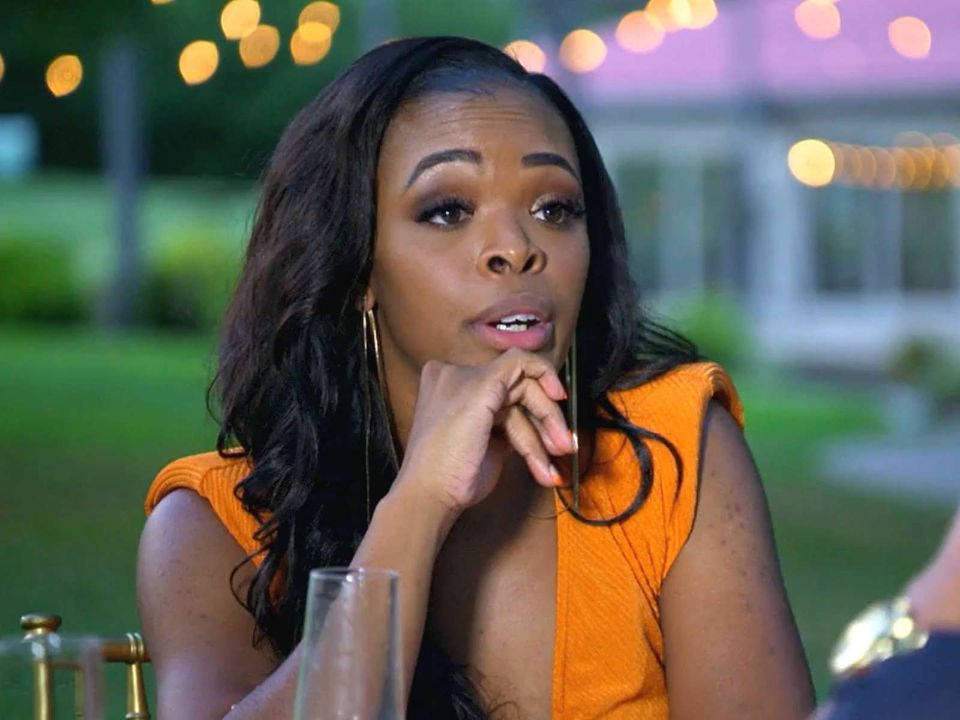 Jasmine Secrest before getting a new teeth.
Image Source: Reality TV World
If you compare her before and after pictures, you can clearly see the difference in her teeth. And we can assume she got veneers to fix her crooked teeth. Veneers are thin shells of porcelain that are custom-made to fit over the front surface of teeth. These dental prostheses improve the look of teeth by repairing flaws such as discoloration, chipping, gaps, and misalignment.
Veneers provide a natural-looking and long-lasting solution because they are attached to the tooth enamel, which provides strength and protection. A little amount of enamel is often removed to suit the veneer's thickness, followed by an imprint and manufacturing process. Once installed, veneers may deliver a stunning, long-lasting smile makeover, boosting confidence and enhancing overall dental aesthetics. Regular oral hygiene and dental appointments are required to ensure their lifespan.
Many viewers praised Jasmine's new teeth. One person tweeted, "Oh, that's what is different, Jasmine got her teeth done. I noticed comments during the season about that since she was in beauty pageants. She was pretty then and is pretty now!!" Similarly, another wrote, "Jasmine went from 8 to 10 just by getting her teeth fixed."
Jasmine appears to be overjoyed since her teeth have been fixed. Airris never mentioned not being drawn to her due to her crooked teeth, but many people did on social media. Her followers have praised her gorgeous smile, and they hope she restored her teeth for her own purpose rather than for the sake of mean people.
More About Jasmine Secrest!
Jasmine Secrest (@_allthatjazzz) grew up in Memphis and now lives in Murfreesboro, Tennessee. Her parents, Evette Secrest and Andrew Izo Secrest Jr., and two siblings, Shemika and Pernell, make up her loving family of five. On the surface, the reality TV star seemed to have it all: a successful profession as a competitive cheerleading coach, an exceptional education, and breathtaking good looks that helped her win many beauty pageants, including Miss United Nations of America in 2021.
Jasmine Secrest and Airris Williams are no longer together.
Image Source: The Cinemaholic
Jasmine has also won several more beauty pageants, including Miss Jackson, Tennessee. She studied Health and Human Performance at Middle Tennessee State University, where she specialized in leisure therapy. Currently, the reality TV star works as a Breeder at Royal Doodles & Poodles in addition to being a Cheerleading Coach. She has also served as Premiere Athletics' All-Star Supervisor.
Despite her impressive resume, her love life was in chaos. Despite several attempts to find a life partner, her dating scene fell short with no luck at love. She joined MAFS Nashville in the hope that the relationship experts, with their own experience and expertise, would successfully find her the man of her dreams. Unfortunately, her marriage with Airris Williams didn't last for long.