Life on Our Planet on Netflix was made mostly using CGI technology as well as real footage. Most of the species that live up to this day were the use of real filming in real locations.
With energy costs skyrocketing, countries engaged in war, and people suffering from severe energy shortages, Life on Our Planet on Netflix arrives as a welcome diversion and a helpful reminder that the world is a breathtakingly beautiful place full of enchantment and wonder.
This documentary series tells the epic story of life's 4 billion-year journey on Earth through the eyes of its underdogs, ruling dynasties, and the catastrophic events that changed its course. Viewers journey through four billion years of development over the course of eight episodes, each lasting between 45 and an hour. Along the way, they experience many mass extinctions, the dinosaur era, a horrific ice age, and finally arrive at the present day.
Since the visuals are stunning, many viewers have been wondering if the docuseries is CGI or real footage. Well, we've got you covered.
Previously, we touched on Allosaurus.
CGI or Real Footage? Here's How Life on Our Planet Was Made!
Life on Our Planet takes us on a journey of 4 billion years. Thus, it comes as no surprise that CGI was heavily used to portray creatures, especially the extinct ones. However, this does not mean real footage was not used in the docuseries. Most of the scenes of the present day were shot in real locations.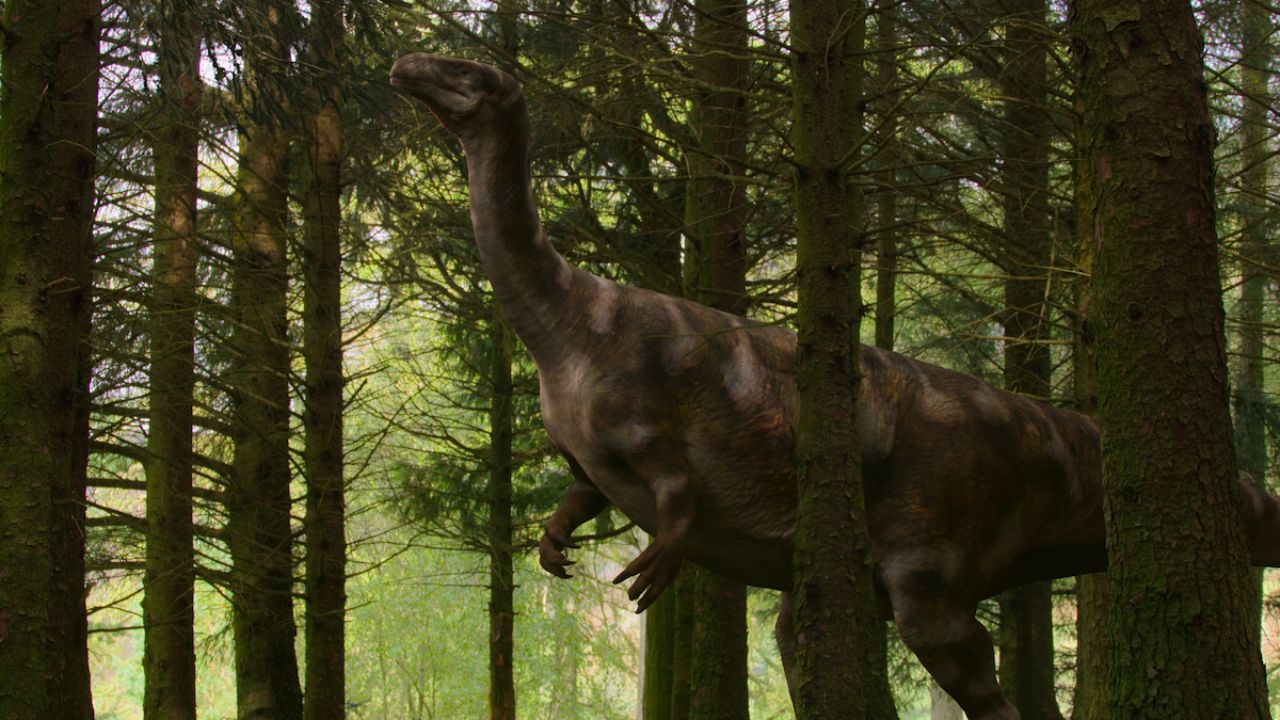 Both CGI and real footage were used in the making of Life on Our Planet.
Image Source: Netflix
CGI, VFX, and other filmmaking technology enhanced at a rapid pace, and the people who presented the show had a secret weapon on their side during production: Steven Spielberg. As an executive producer, the director of the first dinosaur blockbuster Jurassic Park, which was revolutionary in 1993 for its use of new computer technology to recreate prehistoric monsters, joined the project and contributed the impressive resources of his production company, Amblin.
Furthermore, Industrial Light & Magic (ILM), the renowned visual effects studio from Lucasfilm that was also in charge of creating the digital dinosaurs in Jurassic Park, contributed the computer technology for the portions of Life on Our Planet that included extinct animals.
At last, producer Dan Tapster brought on cinematographer Jamie McPherson, who had previously worked on Frozen Planet II and Our Planet and was skilled at fusing computer visual effects with on-location nature images.
According to Tudum, a total of 440 individuals worked on the series over the course of six years of preparation and production, including trips to six continents, representations of 500 species—some very dead, some still alive—868 visual effects shots, and 2,181 hours of video. Oh, and during the journey, a worldwide pandemic required 26 weeks of hotel quarantine.
Reddit Criticizes Life on Our Planet's CGI!
Life on Our Planet is getting heavily criticized for its special effects.
Image Source: Netflix
While most of the viewers have been fascinated after watching Life on Our Planet, some viewers took to Reddit to criticize its special effects. One user started a discussion writing,
Why does Life On Our Planet have worse special effects than Prehistoric Planet
ILM was involved in Life! How did this end up uglier than a BBC documentary!?
Also, how did they not catch Morgan Freeman mispronouncing words like swathe and cephalopod?,
And why are the science/evolution explanation so simplified that they become flat wrong!?
Felt like Netflix really phoned this one in.
Meanwhile, another user responded to the question by saying it was because of less time and less budget. The user explained,
Can only assume less budget + less time - ILM are more than capable of top tier vfx. Prehistoric planet is a real looker though, especially considering the tumultuous time MPC has been going through recently (financially)