No, Kristine Barnett is not in jail. All of her 8 charges were dropped in March 2023 due to lack of evidence. As of now, she reportedly lives in Florida, United States.
Natalia Grace, a 6-year-old girl, was adopted by Michael and Kristine Barnett in April 2010. The parents thought they were up for the challenge of having a fourth child in addition to the three sons they already had, despite the fact that she was born in Ukraine and had a kind of dwarfism called spondyloepiphyseal.
But it didn't take them long to figure out that Grace wasn't quite right. They started to think Grace was really an adult disguising herself as a youngster. They said Grace displayed symptoms of puberty, including menstruation. Soon after, the Barnetts added their accusation that Grace was attempting to murder them.
However, the doctors concluded that Grace was not just older but also mentally ill after examinations. Both of them were eventually charged with neglecting a dependent. While Michael was not found guilty in October 2022, many people wonder if Kristine Barnett is still in jail. Well, we've got you covered.
Previously, we touched on the stories of Tom Wilkinson's Illness and Hoda Kotb's Daughter.
Kristine Barnett Is Not in Jail: All of Her Charges Were Dropped in March 2023!
Kristine Barnett is not in jail. She now lives in Florida. Six months after her ex-husband Michael Barnett was not found guilty, her charges were dropped in March 2023, three weeks before her trial was set to start.
Both Michael and Kristine Barnett are not in jail as their charges have been dropped.
Image Source: Journal&Courier
According to The Journal & Courier, the prosecution believed there wasn't enough evidence to establish the accusations beyond a reasonable doubt. The day before Barnett's final pre-trial conference hearing, Tippecanoe County Prosecutor Pat Harrington filed a motion to dismiss the eight charges of neglect of a dependent against her. The accusations against Kristine were dropped with prejudice, which means they cannot be brought up again.
On the other hand, Michael was charged with counts of conspiracy to neglect a dependent, neglect of a dependent causing significant bodily damage, negligence of a dependent causing bodily injury, and neglect of a dependent causing bodily injury.
However, in February 2022, four charges of neglecting a dependant were dropped against him. In October 2022, he then made an appearance in court for his trial. Later that month, Michael's judgment on the accusations was that he was not guilty.
Natalia Grace's Latest Updates!
Natalia Grace was required to state that she was 22 years old when asked about her age on the witness stand since, technically, that is what her birth certificate stated, according to the Journal & Courier. She then went on to explain what transpired when Kristine Barnett and her family moved out and left her on her own.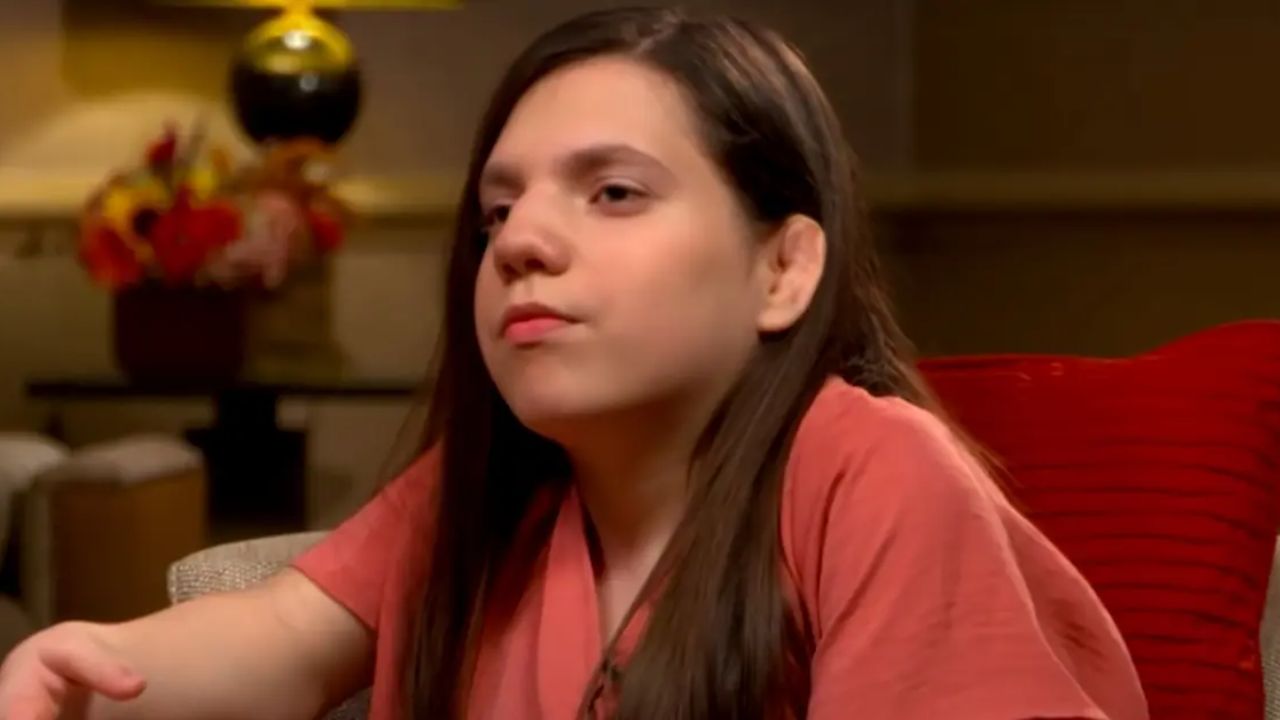 Natalia Grace currently lives in Indiana.
Image Source: Distractify
Grace insisted that she had no skills at all. Due to her disabilities, simple tasks like going to the shop to buy food were new to her and made more challenging. Grace testified that in 2013, Kristine Barnett transported her to a city three counties distant from the Barnett household.
According to testimony from Indiana State Police Detective Brandon Davenport, Michael Barnett informed him that this was the case because  "Kristine said Lafayette is a white-trash town and nobody is going to care or worry about her." While at that place, Grace signed a lease indicating that Michael Barnett was the rent payee. However, Garces said that she wanted to live with the Barnetts in the court, She said,
I wanted to be with the Barnetts. I wanted to live with them.
Actually, this was her second time living alone. According to her testimony, she had a Westfield apartment the year before and primarily relied on pizza, Ramen noodles, and peanut butter and jelly sandwiches.
Grace spent a month in Lafayette until she met Cynthia Mans, who chose to take Grace in with her family, which included her husband Antwon and their kids. Grace would pay $250 in rent each month while being taught to read and write by Mans. She learned how to live and survive from the Mans. They shared information on her food stamp card and Social Security disability benefits with her. As of now, she reportedly lives in Indiana.