Many people wonder if Ken is gay in the new Barbie movie. Well, he isn't. Previously, Margot Robbie explained that the Barbies don't have sexual orientations as they don't have any reproductive organs.
Cinemas across the world are busier than ever, thanks to the arrival of two films that have quickly become blockbusters. The anticipation for Greta Gerwig's Barbie and Christopher Nolan's Oppenheimer has reached a fever pitch in the lead-up to their simultaneous release, which has finally arrived.
While Oppenheimer has outperformed Barbie with a near-perfect Rotten Tomato score, the latter, starring Margot Robbie and Ryan Gosling, is now likely to double the Cillian Murphy-starring biography at the box office.
On the other hand, we've found that many viewers have been interested to know if Ken, played by Ryan Gosling, is gay in the new Barbie movie. Well, we've got you covered.
Previously, we discussed the sexual orientation of George Krissa and Michael Behling.
No, Ken Is Not Gay in the New Barbie Movie!
Even though Ken's sexuality has not been clarified in the new Barbie movie, lead actress Margot Robbie, who also happens to be one of the producers of the movie, confirmed that Ken is not gay. In an interview with Attitude, she told that Barbies don't have sexual orientations. She said,
They are all dolls. So, they don't have actually have sexual orientations because they don't have any reproductive organs, we figured.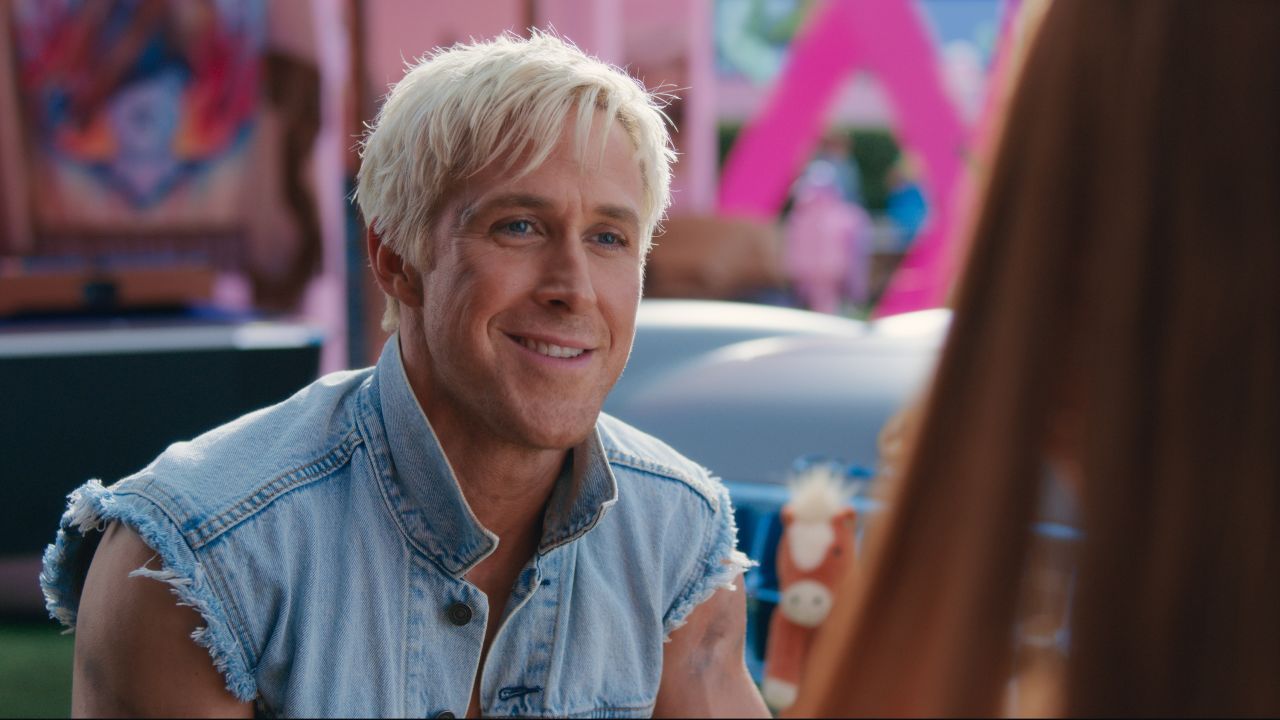 Ryan Gosling's Ken is not gay in the new Barbie movie.
Image Source: CNN
Some fans who hoped to see themselves reflected in Barbie's bright, campy, and colorful world may be disappointed by the response. Margot did, however, add to the film's approach to LGBTQ inclusion, which includes the selection of performers like Scott Evans, a gay, and Hari Nef, a transgender woman. Margot added,
We wanted everyone to feel represented in the movie.
She noted that representation was something she and the producers were attentive to when casting, focusing on "what energy they [the actors] brought to it as opposed to, like, trying to tick specific boxes."
Finally, spectators are left with a few short and uninspiring nods to gay Barbie culture. Earring Magic Ken and Palm Beach Sugar Daddy Ken make brief cameos, both of which Mattel has always maintained were gay-coded on purpose. And Michael Cera's Allan, the film's only important coded character based on a 1960s doll marketed as "Ken's buddy," spends most of the time complaining about his existence in Barbieland.
What the new Barbie movie does offer is #MeToo-era feminism, girl boss rhetoric, and a big dose of Mattel pride, as seen by the repeated promotion of the Barbie tagline "You can be anything" — which may be the most queer thing of all.
Barbie vs. Oppenheimer: Who Won at the Domestic Box Office?
Barbie is definitely having a good time this weekend, with Greta Gerwig's take on the plastic and pink sensation grossing $70.5 million on opening day for the year's largest domestic box office debut. This puts it ahead of former frontrunner Spider-Man: Into the Spider-Verse, which grossed $51.8 million on its opening day in June.
Barbie wins over Oppenheimer in the domestic box office.
Image Source: Medium
It also outperformed The Super Mario Bros Movie's two even higher-grossing single days on April 7 ($54.8 million) and 8 ($57 million), respectively. Clearly, the pink marketing cycle's effectiveness has paid off.
Barbie is now within striking distance of Mario for opening weekend, having earned $146 million in its three-day domestic debut following an April 5 release that benefited from Easter weekend. It'll be a tough task to fully catch Mario since the film has earned $574 million at the US box office and $1.3 billion globally, making it the year's highest-grossing film on both counts.
Oppenheimer, on the other hand, made $33 million on the same opening day at the domestic box office as Barbie. Because of their same release date and vastly opposing tones, the two films have become memes in recent months, with social media calling them "Barbenheimer" and proposing they be seen as a double feature.