Black Betty has been labeled as a racist song as many people believe the meaning of lyrics is disrespectful to Black women. However, people have been debating it for years.
Ram Jam was an American rock band that started in the early 1970s. Black Betty, a hard rock song that became a global breakthrough in 1977, was their biggest hit. Despite its early prominence, the band struggled to maintain their momentum and finally disbanded.
While Black Betty is still their most remembered and long-lasting song, the song has been labeled racist these days. UNH Hockey Team, who used the song to rally fans for years, banned the song in 2006 for being potentially racist. Well, let's discuss what the song is about and why it is labeled racist.
Previously, we touched on the stories of MatPat and James Holzhauer.
Find Out if Black Betty Is a Racist Song!
According to sources, Black Betty was originally publicly recorded in 1933 by John and Alan Lomax, two American musicologists. Convict James "Iron Head" Baker and a group of inmates at Central State Farm in Sugar Land, Texas, sang it a cappella. Baker was 63 years old at the time.
The original lyricist cannot be identified, however, the song has been covered and performed by a number of non-white artists who made money from it. The second reality is that it was created by black people and is intended to be performed by black people. It wasn't meant to be racist or harsh, but rather as a form of artistic expression cherished by the African American community.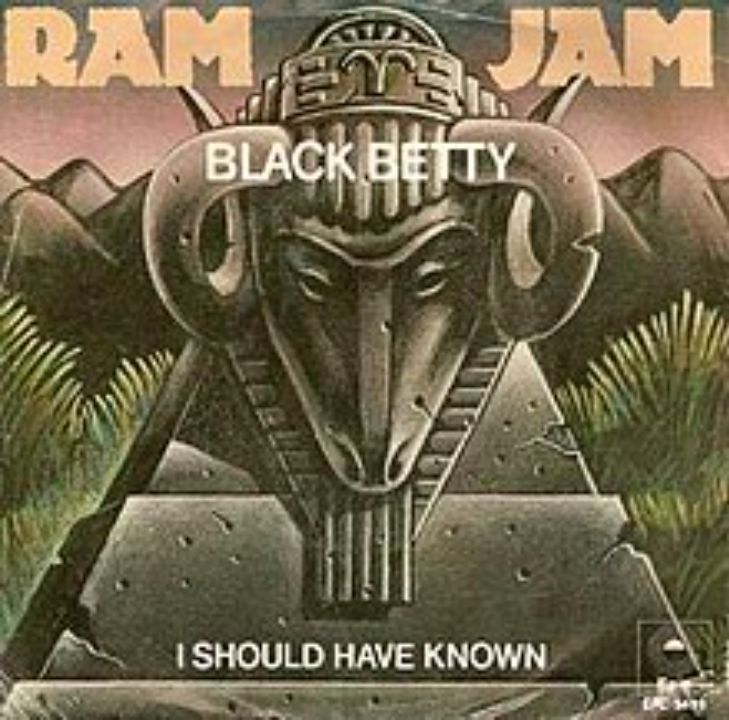 While most people believe Black Betty is a racist song, some don't.
Image Source: Wikipedia
When Ram Jam initially released the song, the NAACP thought it disrespectful to Black women. The administration of the University of New Hampshire banned the playing of Ram Jam's Black Betty during UNH hockey games in 2006. This has divided many people's thoughts on the subject, and some who haven't looked into the song's origins just regard it as liberals screaming about something that isn't inherently racist.
While very few people believe Black Betty is racist, most people believe people interpreted the song negatively. A user on Quora claims he was there while Ram Jam recorded the song and there wasn't a single racist view at the time. He wrote,
I was there when we recorded Black Betty. I can't recall one single thread of racist views held by any band member that I worked/recorded with...Black Betty introduced me to many great ideas - the authenticity of the original bluesmen and their struggles and what is possible musically regarding reconceiving how a song can be played. Most of all, we had fun playing that song. So I guess to sum it up, nope, I don't think Black Betty by Ram Jam is racist in the slightest.
Similarly, a Reddit user explained it is not racist writing,
I actually spoke with Bill Bartlett. He said that Leadbelly's descendants are getting rich off the song. Bill only gets a little bit from the song (I think about 25%). Most of the money goes to the Leadbelly estate. Also Bill's lyrics are about a woman named Bettie Page. IT'S NOT RACIST.
Meaning of the Black Betty Lyrics!
The lyrics of Black Betty has several meanings, all of which are rich in African American cultural references. Remember that rich African American cultural allusions in this era frequently referenced suffering and injustices experienced by black people. The most obvious story it tells is about a black lady who dances, drives men crazy, and has a child who drives her crazy.
The meaning of Black Betty differs from peopel to people. 
Image Source: Know Your Meme
However, the Lomaxes write in their book, American Ballads and Folk Songs, that "Black Betty is not another Frankie, nor yet a two-timing woman that a man can moan his blues about. She is the whip that was and is used in some Southern prisons."
According to historian Robert Vells, "As late as the 1960s, the vehicle that carried men to prison was known as Black Betty...Though the same name may have also been used for the whip that so often was laid on the prisoners' backs, 'bam-ba-lam.'"
A less serious portrayal of Black Betty makes reference to a well-liked Whiskey beverage from the 18th and 19th centuries. People who drank this Whiskey were believed to have "kissed black Betty."