Reed Robertson and Brighton Roberston are expecting their first child together.
Duck Dynasty's star Reed Robertson and his wife Brighton Robertson are soon welcoming their first baby. The couple announced the news on their social media profile. Reed took to his Instagram account on Monday to break the news.
Robertson couple posed with a sonogram and their three dogs and announced the news to their followers. Reed, in his post, wrote,
"Baby girl Robertson coming in November! The pups can't believe they're getting a sister and we can't wait to meet our little girl!"
You May Also Like: Southern Charm's Austen Kroll and Madison LeCroy Broke Up – But Wait! They Are Spotted Together Following the Split
Many of Reed and Brighton's friends, family members, and fans took to the comment section to congratulate the couple following the announcement.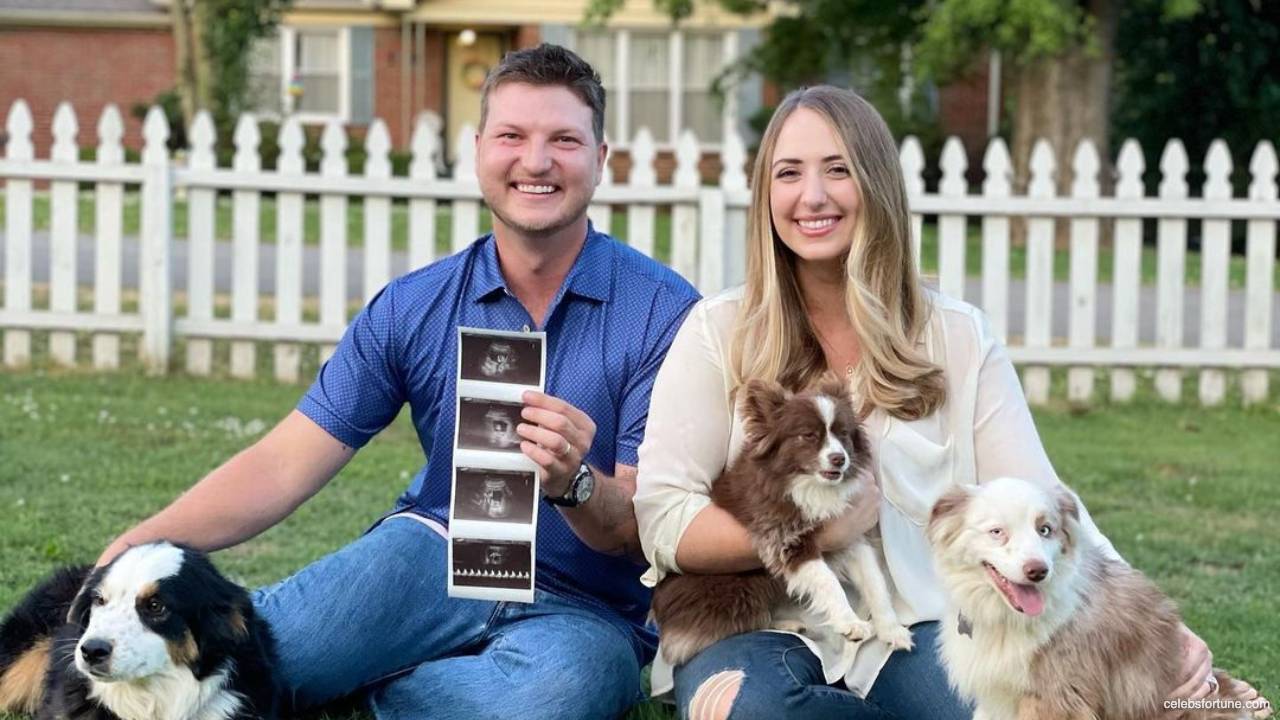 Duck Dynasty's Reed Robertson and his wife, Brighton Robertson, are expecting their first child.
Photo Source: Brighton, Instagram
Even Reed's mother, Missy Robertson, commented to congratulate the couple and tell how excited she is to welcome her granddaughter. Missy wrote,
"I've been about to burst with this news! Yayayayayay!!! Y'all are going to be awesome parents to my grandbaby!! We love y'all so much! ♥️?♥️?♥️"
One fan wrote, "She is the luckiest little girl with you two and you two are the luckiest parents!! So exciting!"
Another fan wrote, "Cutest parents ever, can't wait to meet her!!!? p.s. reed will be a great girl dad!!"
Reed Robertson and Brighton Robertson tied the knots back in 2016. After waiting for almost five years, the couple is finally going to be the parents of a daughter. The announcement came just three weeks after Reed's cousin Sadie Robertson and her husband, Christian Huff, welcomed their baby.
Well, it seems it's the happiest time of the decade for The Robertsons. Congratulations to soon-to-be parents, Reed and Brighton.
You May Also Like: Rachael Kirkconnell and Matt James are Set to Hit the Hamptons Over Memorial Day
For more information on your favorite celebrities' lifestyles and other news, stay tuned to Blurred Reality.