The Shiv Roy actress, Sarah Snook, has undergone a significant weight gain transformation as witnessed in Seasons 3 and 4 of Succession. And the reason behind her transformation seems to be good news rather than any health condition as the 35-year-old actress is pregnant and is expecting her first child with her husband, Dave Lawson.
Sarah Snook, the star of Succession, has risen to prominence with her role as Shiv Roy in the series for which she received favorable reviews in the global media. She has received several honors, including a Golden Globe Award, a Screen Actors Guild Award, and a Critics' Choice Television Award, as well as two Primetime Emmy nominations.
With the rise in the celebrity's popularity, there comes unavoidable speculation about the star's appearance. People have been discussing the reason behind Sarah Snook's appearance after watching the recent episodes of Succession. So, did Sarah Snook really gain weight, or was it just the camera angle that made it appear that way? Let's find it out.
Check out the weight gain stories of the Shannon twins and Amy Adams.
Shiv Roy's Weight Gain in Succession Seasons 3 & 4: Sarah Snook's Pregnancy Is the Reason Behind Her Current Appearance!
Sarah Snook (@sarah_snook), who plays the role of Shiv Roy in the Succession, began dating Australian comedian Dave Lawson in 2020. Later, they got married in the backyard of Snook's Brooklyn home in 2021. And recently, the Succession star revealed that she is pregnant and expecting her first child with her husband, at the season four premiere of Succession in March 2023. That's correct! Her current weight gain is primarily due to her pregnancy.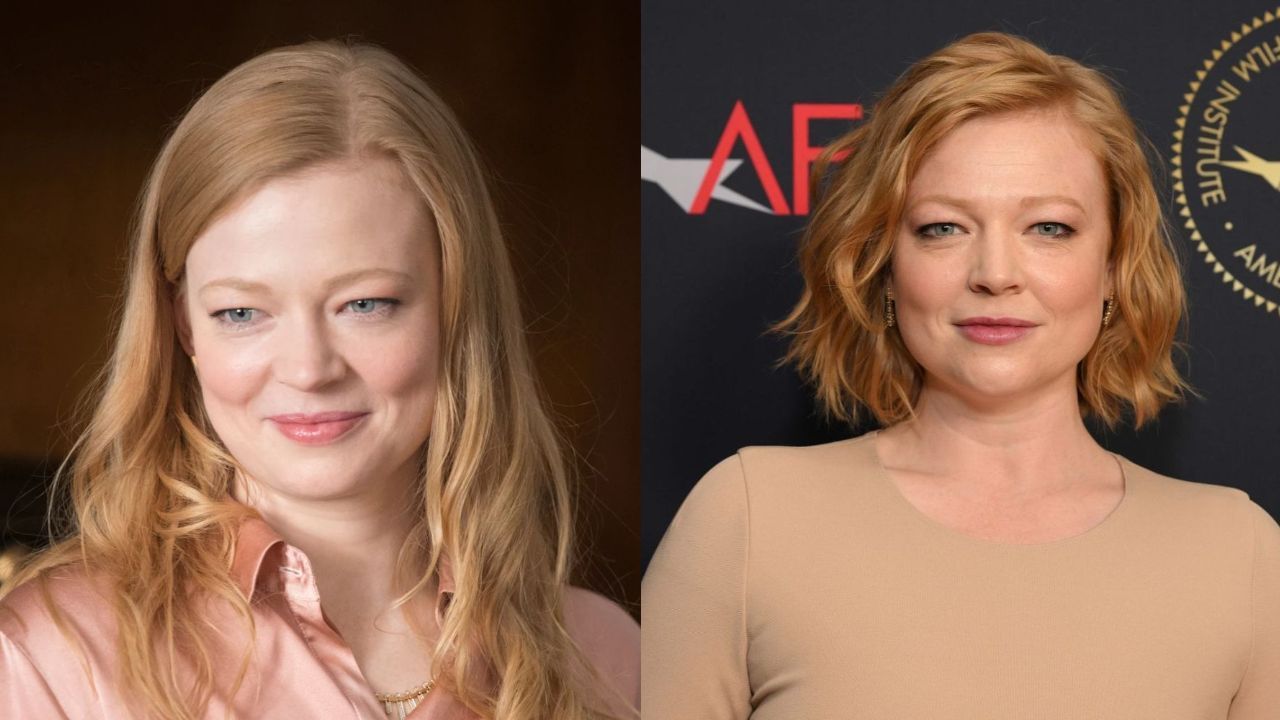 The Shiv Roy actress, Sarah Snook, before and after weight gain.
Source: Blurred REALITY
The Shiv Roy actress made her pregnancy announcement on the red carpet for the HBO show's season four premiere, wearing a body-hugging black one-piece with her baby bump on full display. She wore it with a shimmery silver coverall. "It's exciting! I feel great," she exclaimed to Entertainment Tonight as she felt her pregnant belly.
Sarah Snook and her comedian husband, Dave Lawson, whom she married a couple of years ago, will be parents for the first time with this coming child. Likely, Snook stated that it won't be long before her newest family member arrives. She added, "Like two months? I'm 32 weeks now."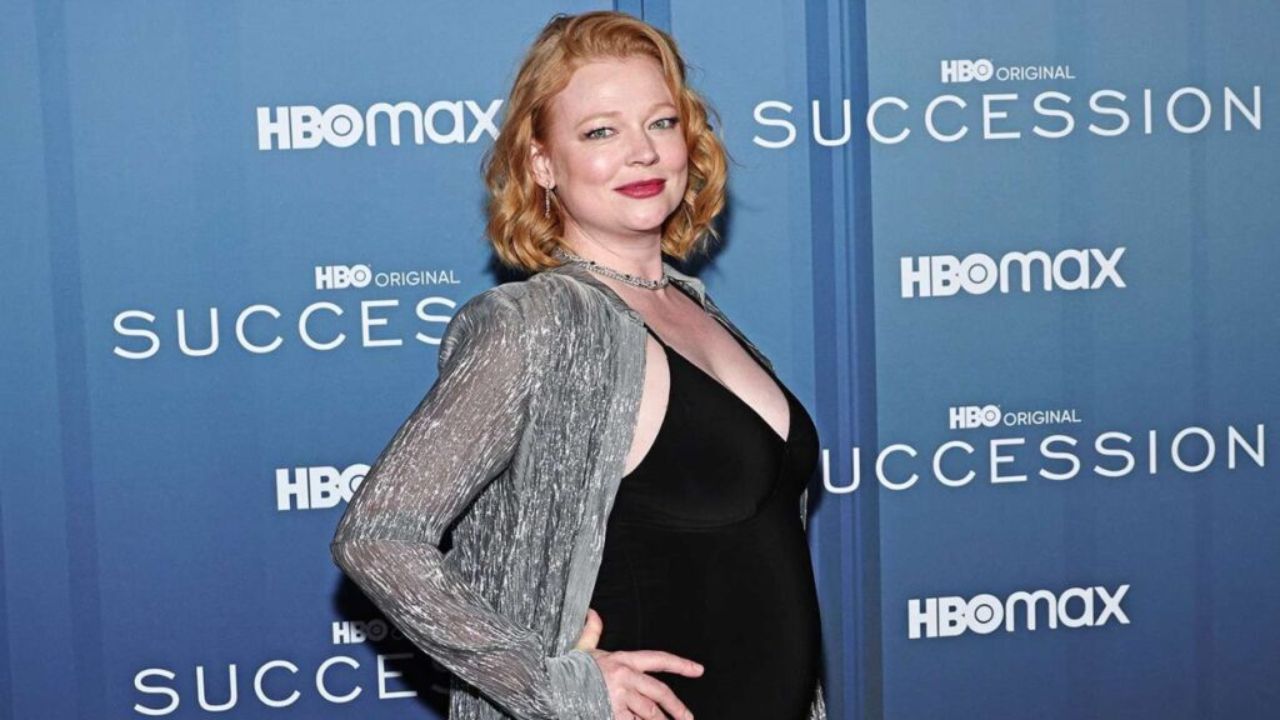 Sarah Snook showing her baby bump on the season four premiere of Succession.
Source: People
However, she also tried to reassure viewers about her weight gain, saying "I mean, you couldn't super tell. Because it's not super big, at least at the moment". Snook also mentioned her special plus one, telling Extra's Megan Ryte, "Someone I have not met yet but I'm intimate with."
Likely, the 35-year-old actress also joked that her Succession character, Shiv Roy, taught her how not to be a mother. She stated, "I don't know if the Roy family are a paragon of family values… I don't think we could be looking up to them for guidance."But she still believes that the series will have a pretty classy ending.
Sarah Snook Accidentally Fell in Love With Her Husband, Dave Lawson, While in Quarantine!
When Succession ends with its fourth season, fans will miss the inner workings of the turbulent Roy family. One such farewell is Sarah Snook, who made her mark as Siobhan "Shiv" Roy and followed a path fraught with romantic troubles. But unlike her character, she fell in love with her husband, Dave Lawson, and their marriage continues to surprise fans from their first meeting to this day.
According to People, the couple's road to love began when they became friends in 2014. However, when the COVID-19 pandemic hit in early 2020, Sarah found herself stuck in Melbourne, Australia. This put her in quarantine with the comedian, and their platonic relationship quickly turned romantic.
But the wedding is not the only thing they have been hiding. When Sarah and Dave attended the very last season's most efficient of Succession in March, she introduced that she is pregnant with their first infant in mid-May. Speaking about motherhood on the Today show, she revealed that she was filming while waiting for the final episodes of HBO Max. In addition, the couple does not plan to find out what they have before giving birth.
Despite the storm, Sarah and Dave seem happier than ever. And whilst they experience maintaining their dating life private, the actress stated having amusement is prime to maintaining the romance alive. She later concluded on the Today show about their happy ending, saying,
It was one of those things where you're sort of realizing we're having a lot of fun. There is chaos going on in the world outside and it was like, 'This is really special because we're having so much fun.