Talking about its filming location, Shane Gillis: Beautiful Dogs was filmed in Virginia, at Carpenter Theatre and Capital One Hall to be precise.
Shane Gillis is a stand-up comedian, radio personality, sketch comedy writer, and podcaster from the United States who has recently been in the spotlight with the release of his comedy special, Beautiful Dogs, on Netflix.
The show is a follow-up of the popular YouTube special, Shane Gillis: Live in Austin, from 2021 and we can say it has become an instant hit as it is now the #1 show in the United States, dethroning One Piece and it has been just 2 days since the show arrived.
On the other hand, we've found that many people have been interested in knowing the filming location of the show as the stage looks familiar. Where do you think Beautiful Dogs was filmed? Let's find it out.
Previously, we touched on Shane's parents and Seth Simons.
Filming Location: Shane Gillis Beautiful Dogs Was Filmed at Carpenter Theatre and Capital One Hall in Virginia!
Talking about the filming location, Shane Gillis: Beautiful Dogs on Netflix was filmed in Virginia while he was in a sold-out 2023 live tour. To be precise, it was filmed in 2 venues: Carpenter Theatre, Richmond, on June 23, 2023, and Capital One Hall, Tysons, on June 24.
The Carpenter Theatre is a well-known performing arts center. It is a component of the Dominion Energy Center, a bigger performing arts complex that also houses the Libby S. Gottwald Playhouse, Showcase Gallery, and Rhythm Hall. The Dominion Energy Center is a premier cultural and entertainment venue in Richmond.
Shane Gillis: Beautiful Dogs was filmed in two locations in Virginia.
Image Source: Netflix
Likewise, Capital One Hall is a cutting-edge performing arts venue. This contemporary building is a piece of Tysons's Capital One Center, a mixed-use building with office space, shops, restaurants, and more. It is an important addition to the region's cultural and entertainment sector.
A Look at Shane Gillis' SNL Controversy!
In September 2019, Shane Gillis sparked controversy when he was revealed to be one of the new cast members for the 45th season of Saturday Night Live. Shortly after the declaration, ugly remarks from his past—including racial, sexist, and homophobic language—started to surface online.
Many demanded his dismissal from Saturday Night Live before he even made an appearance on the show, and the criticism came quickly. In reaction to the uproar, Gillis apologized, admitting that his earlier remarks were hurtful and disrespectful.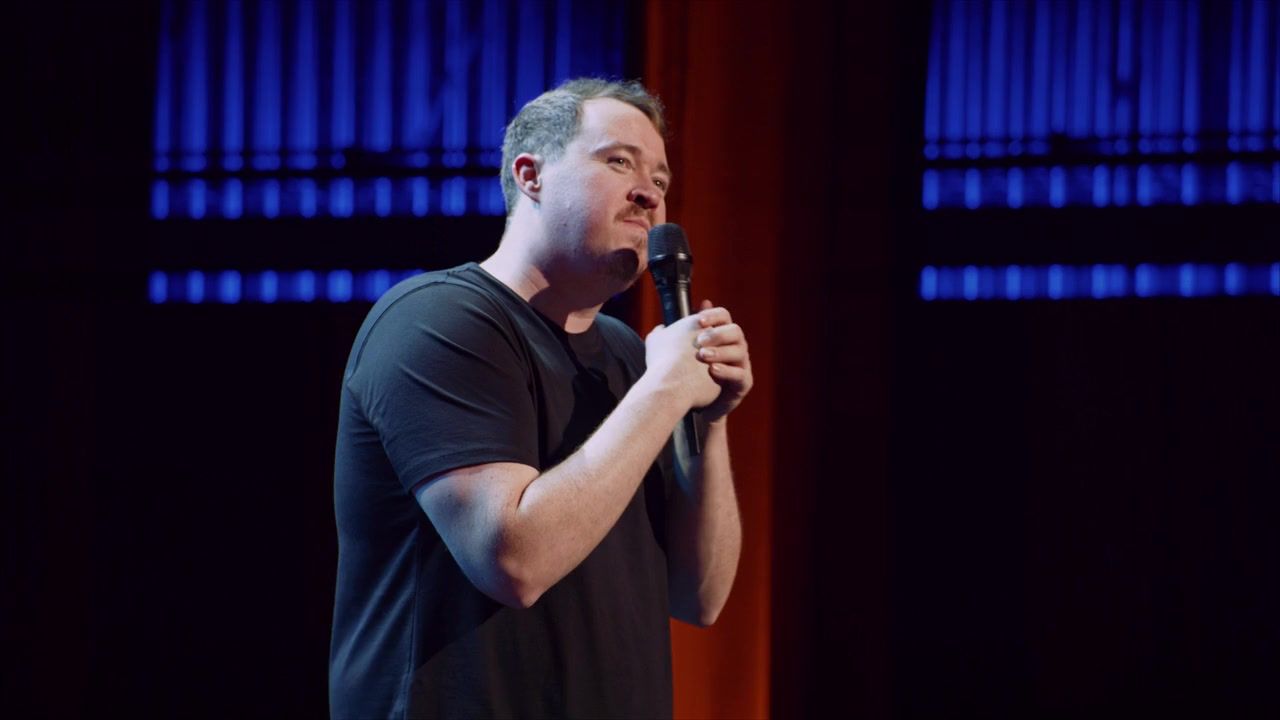 Shane Gillis was fired from SNL just 4 days after he was announced as a new cast member.
Image Source: Netflix
This did not, however, stop the outcry, and a few days after the first revelation, SNL made the decision to fire Gillis (@shanemgillis). On behalf of producer Lorne Michaels, a spokesperson made a statement,
After talking with Shane Gillis, we have decided that he will not be joining SNL...We want SNL to have a variety of voices and points of view within the show...The language he used is offensive, hurtful and unacceptable. We are sorry that we did not see these clips earlier, and that our vetting process was not up to our standard.
Although the comedian's Live in Austin special has received over 14 million views on YouTube, thousands of Netflix customers have been watching Beautiful Dogs since it debuted this week.
After learning of his dismissal, Gillis tweeted his response, saying,
It feels ridiculous for comedians to be making serious public statements but here we are. I'm a comedian who was funny enough to get on SNL. That can't be taken away. Of course, I wanted an opportunity to prove myself at SNL but it would be too much of a distraction. I respect the decision they made. I am honestly grateful for the opportunity.