British presenter Romilly Weeks has always been secretive when it comes to her family. However, we do have some information about her parents and husband. While her mother's name is yet to be revealed, her father's name is John Henry Weeks. She is married to her husband, Nick Green, and the couple has 3 children together.
Beloved English newscaster Romilly Weeks has been in the journalism sector for around 2 decades now. The actress-turned-journalist has covered several major events over the years, including the royal family.
She is currently in the spotlight as she is one of the contestants of Richard Osman's House of Games. We've also discovered that many people are interested in knowing about her family as well. Well, here is everything you need to know.
Meet Romilly Weeks' Family: Who Are Her Parents?
Romilly Weeks (@romillyweeks) does not really prefer to share her personal life and there's no record of her sharing anything about her family and upbringing. However, we've managed to collect some information.
The ITV news presenter was born on 15 December 1973 in Paddington, London. She is currently 49 years old. While her father's name is John Henry Weeks, the identity of her mother remains unknown to this date. Since she is not really active on social media, except for her profession, we don't really have much information about her parents.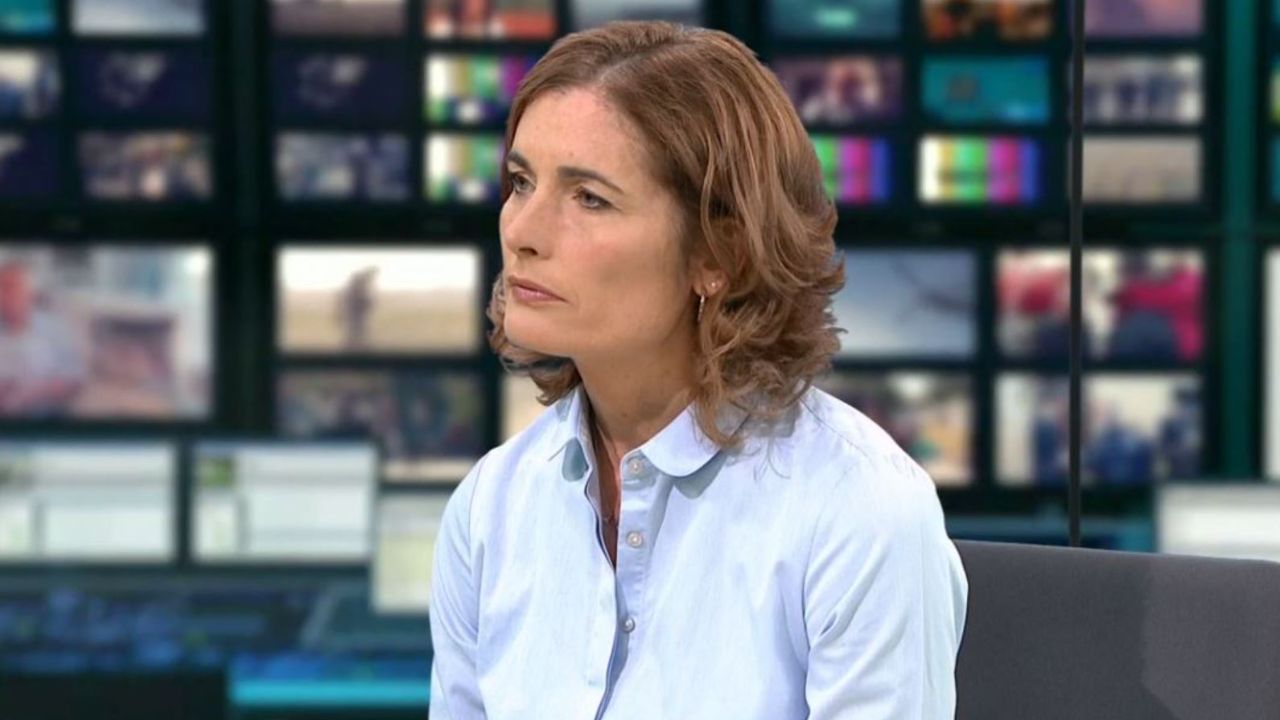 Romilly Weeks is very secretive when it comes to her family.
Image Source: ITV News
On the other hand, Weeks has not provided many details about her background or siblings. However, people occasionally link her to actress Honeysuckle Weeks. We want to clarify that they're not sisters and are not related to each other in any way. They just share the same surname.
Before revealing about her husband, let's have a quick look at her career. Having explored acting before transitioning to journalism, Romilly Weeks' work path is set apart by its diversity. While working as a reporter for ITV News, she has traveled the world, with notable tasks including undercover reporting with the British Army during the Second Gulf War and coverage of key events including the tsunami's aftermath in Thailand in 2004.
She has also served as a royal correspondent for a number of royal tours as part of her professional career. Romilly Weeks' career is a testament to her commitment to delivering news with depth and insight, from being surprised by Prince Philip during a live broadcast on Queen Elizabeth II and Prince Philip's 60th wedding anniversary to her roles as a regular newscaster on the now-defunct ITV News Channel and a combination of royal correspondent and news presenter for ITV News.
Who Is Romilly Weeks' Husband?
Romilly Weeks is married to her husband, Nick Green, a media consultant. He also runs a restaurant named Chifafa, a high-end kebab restaurant in Clerkenwell, London. It appears that Chifafa has received favorable evaluations as a result of its reputation for offering high-quality food at competitive prices.
Romilly Weeks is happily married to her husband, Nick Green.
Image Source: ITV News
The couple also has three children together and lives in North London. However, we are unaware of when the couple met and when they got married. Despite her professional success, Weeks keeps her private affairs separate from the public, refusing to provide further information about her family.