No photos on the Internet support the claim that Richard Simmons wore headbands back in the day. His head looks empty on his old workout videos. However, many people don't agree with it.
Richard Simmons is a well-known fitness expert and motivational speaker who rose to prominence in the 1980s due to his frenetic exercise videos and outgoing personality. He dedicated his life to helping people better their health and well-being. Born on July 12, 1948, in New Orleans, Louisiana, Simmons also became a famous figure in the fitness business because of his unusual curly hair and colorful design fashion.
His weight-loss programs, most notably Sweatin' to the Oldies, became cultural phenomena, attracting millions of followers across the world. His contagious passion and upbeat attitude toward exercise motivated individuals of all ages and backgrounds to choose a healthier lifestyle.
Recently, Richard Simmons is making headlines as there's a debate going on the Internet about whether or not he used to wear headbands. Well, here's everything you need to know.
Previously, we touched on the stories of Forrest Gump and Eminem.
Internet Images Suggest Richard Simmons Never Wore Headbands!
A headband discussion has developed, splitting Twitter users and piquing their interest. Many users claim to have seen Richard Simmons wearing headbands. However, images of him on the internet suggest just the opposite. The headband dispute started when TikToker Kelly Manno posted a video in which she responded to a social media user's claim that Richard Simmons never wore a headband.
In the video, she said,
What do they think they did? Went through the whole internet and scrubbed every photo of Richard Simmons ever wearing a headband? That's crazy
It's worth mentioning that there isn't one photo of Simmons wearing headbands on the internet. The only photos available are of impersonators who dressed up as Simmons for Halloween and were photographed wearing the headband.
No photos suggest that Richard Simmons used to wear headbands.
Image Source: Page Six
When internet users saw Kelly Manno's video, they gave their thoughts on Richard Simmons' headband controversy. The majority of individuals who responded to the video stated that they have trust difficulties and cannot rely on anything right now.
On the other hand, some people on Reddit believe it's a Mandela effect writing,
Sorry if this has recently been a talk of discussion here, i didnt see any posts when i searched. But I'm 100% sure Richard Simons wore a headband. You cannot find even ONE picture of him wearing one on Google images. This one is the most powerful Mandela effects I've ever experienced, topping the fruit of the loom Cornucopia.
In case you don't know what Mandela Effect is, it describes a situation in which a huge number of individuals believe an event took place when it did not. Fiona Broome coined the phrase in 2009 after discovering that she and a lot of individuals assumed Nelson Mandela died in the 1980s (when he really died in 2013).
We can debate as much as we want regarding if Richard Simmons really wore headbands. It appears we will have to wait for his official statement to find out what the truth is.
Details on Richard Simmons' Disappearance!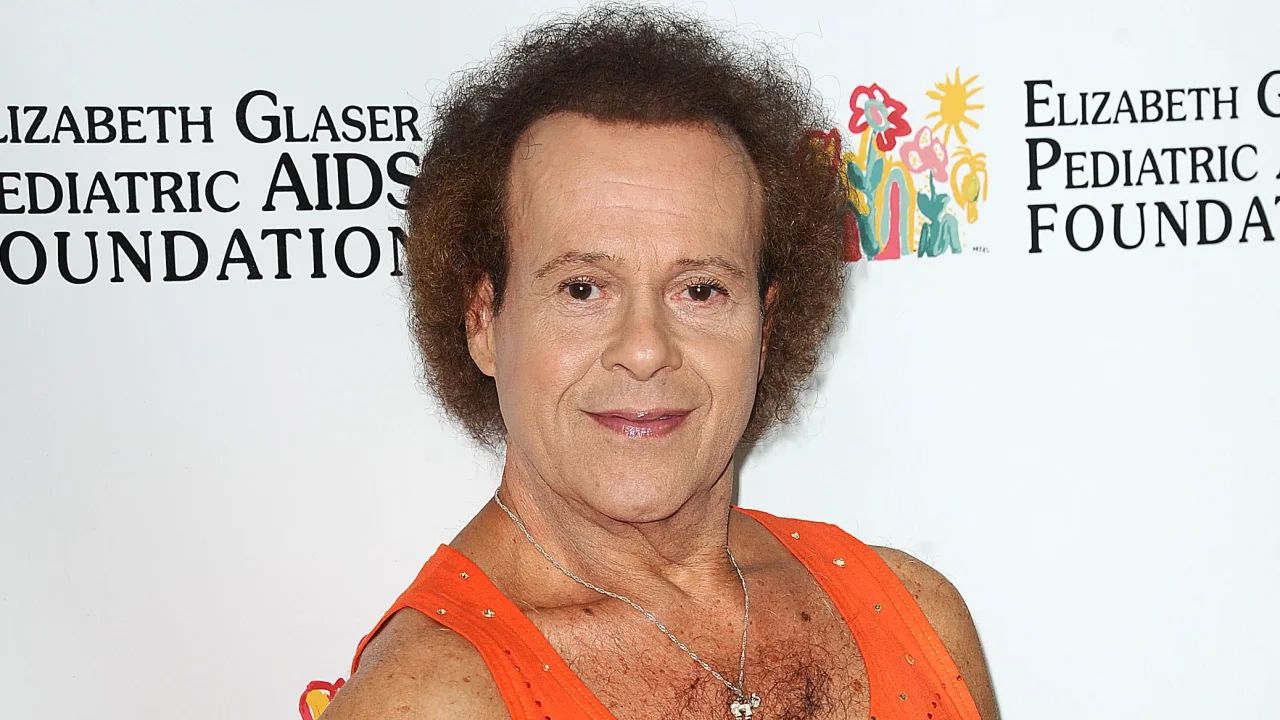 Richard Simmons rarely makes public appearance.
Image Source: CNN
After Richard Simmons disappeared, wild stories began to circulate that he was being taken prisoner by his maid. Another odd hypothesis claimed that he was getting gender reassignment surgery to live as a lady named "Fiona." However, the true cause for Simmons' absence remained unknown until last year.
According to the documentary, TMZ Investigates: What Really Happened to Richard Simmons, released in 2022, he had a knee injury. This was apparently exacerbated by a severe condition he has had since birth.
In the documentary, TMZ managing editor Fabian Garcia stated, "He was born without a full set of bones in his foot and it causes physical and emotional problems." Simmons reportedly fell into severe despair due to the prospect of surgery and a sedimentary life.