We don't think Niko Khale and his recent girlfriend, Ann Ariel, are still dating in 2023 as they do not follow each other on Instagram and haven't been spotted together lately.
Niko Khale is an American musician known for his beautiful vocals and engaging performances. He had built-in musical talent at a young age and began polishing his skills as a singer-songwriter. However, his big break came when he drew the notice of Grammy Award-winning singer-songwriter, Keyshia Cole.
The two musicians became close and even established a love connection, propelling Niko farther into the spotlight. The couple welcomed their son Tobias in 2019 but separated the next year in 2020. Most recently, Niko Khale is making headlines as he was stabbed in the chest and arm. However, he claims to be recovering now.
On the other hand, many people have been interested to know about his current relationship status. They wonder if he has a girlfriend in 2023. Well, we've got you covered.
Previously, we touched on the relationship status of Dennis Rodman and Nischelle Turner.
Niko Khale and His Girlfriend, Ann Ariel, Don't Appear to Be Dating in 2023!
Following his split with Keyshia Cole, Niko Khale (@nikokhale) started dating Ariel Ann in 2021. However, we're unsure if Ariel is still his girlfriend in 2023 since they do not show any signs of being together.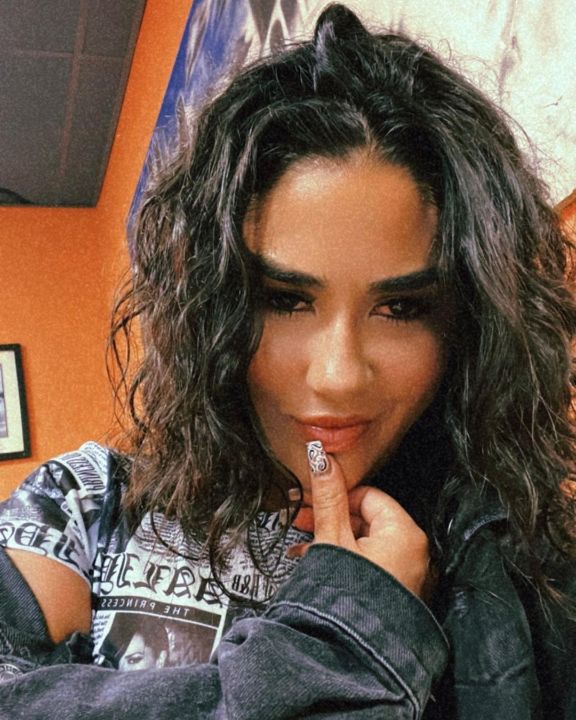 Niko Khale and his girlfriend, Ariel Ann, don't appear to be together anymore.
Image Source: Instagram
Niko revealed that Ariel was his "other half" on May 2021 in an Instagram post (now deleted) with the caption, "Oh, and let me properly introduce my other half. Her name is Ariel, like the mermaid. She's the universe in human form. ✨"
Similarly, Ariel (@leira.nna) had posted the same photo with the caption, "What's understood doesn't need to be explained, but best believe our story will be told. Real recognize real & you King, are the realest. Nothing could ever compare to the love we share🤞🏽❤️ It's only up from here 🕊 #STUCK #MakeItLastForever 🔒."
However, both of them have now deleted the post. And the biggest sign why we don't think they're together anymore is that they don not follow each other on Instagram.
Based on the given information, we don't think Ariel still is Niko Khale's girlfriend. However, there's a chance they might have decided to keep it private. We'll get back to you as soon as we get any further updates about their situation.
Niko Khale Is "Breathing on My Own" After Gruesome Stabbing!
Niko Khale claims to be fine and recovering.
Image Source: Instagram
Niko Khale appears to be on the recovery after getting stabbed in both the chest and the arm. He came to Instagram on Sunday (July 2) to post photographs from the hospital scare, claiming he'd suffered a collapsed lung and a punctured diaphragm during the chaos. After a few days, he was able to walk and breathe on his own. He wrote,
Got stabbed in my chest and my arm. My lung was punctured and collapsed. My diaphragm was also ruptured. They had to cut my stomach open and put a tube in my chest so I could breathe. By the grace of God today I'm back on my feet and I am breathing on my own.
The photos in the series also showed Niko Khale smiling and posing with his family members, apparently after recovery. The final shot shows him sitting in a wheelchair, smiling and posing with medical workers. The singer did not provide any other information regarding the event, including when and how it occurred. Meanwhile, his fans and supporters hoped for his quick recovery.
On the other hand, some fans commented that his ex-girlfriend, Ariel Ann, is involved in the incident One fan wrote, "It was definitely the girlfriend, she deleted all their pictures off her page.SMH" Similarly, another wrote, "Idk why shawty stabbed you, but i hope you self reflect and move different or choose different so you don't run into that again. it's all about growth."