As of 2023, Jamie Kennedy is dating his girlfriend, Elyssa Mai. While the couple have not made any announcement, their Instagram posts confirm that they're in a relationship.
Jamie Kennedy (full name: James Harvey Kennedy) is an American actor and comedian who is mostly known for his role as Randy Meeks in the Scream franchise. Apart from that, his other notable credits include The Jamie Kennedy Experiment, Romeo + Juliet, Bowfinger, Malibu's Most Wanted, Finding Bliss, and Good Deeds.
Apart from movies and television series, Jamie also does stand-up comedy shows frequently. He keeps touring across the country. Additionally, he also hots a podcast titled HATE TO BREAK IT TO YA with Jamie Kennedy which is available on Spotify, Apple Podcasts, and Google Podcasts.
Recently, we've found that many people have been concerned about his personal life, his relationship status to be precise. People wonder if he has a girlfriend in 2023. Well, we've got you covered.
Previously, we touched on the relationship status of Ross Chastain and Chase Elliott.
Jamie Kennedy Is in a Relationship With His Girlfriend, Elyssa Mai, in 2023!
Jamie Kennedy (@thejamiekennedy) does not really prefer to share his personal information with the public. However, we were able to confirm his relationship status after thorough research. As of 2023, he is in a relationship with his girlfriend named Elyssa Mai (@elyssa.mai).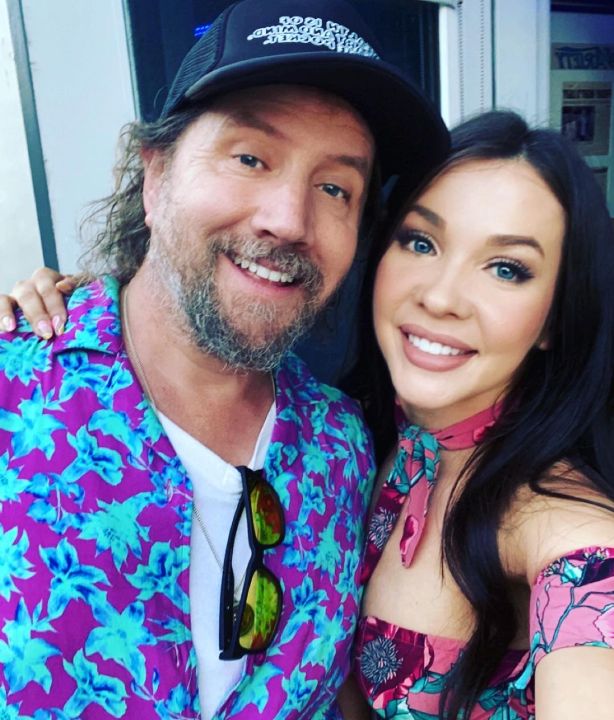 Jamie Kennedy and his girlfriend, Elyssa Mai.
Image Source: Instagram
Elyssa is an actress. Her IMDb profile suggests that she will be portraying the role of Carrie in the upcoming 2023 movie, Don't Suck. Previously, she has played minor roles in various movies and TV series, including Face Off and CSI: NY. Apart from that, not much is known about her.
Even though both Jamie Kennedy and her girlfriend have not publicly announced their relationship, there are plenty of hints on Instagram that they are dating. On April 19, 2023, Jamie wrote a lovely message on the occasion of Elyssa's birthday. He wrote,
From comedy to pain, sets, to offices, pandemics, to funerals, airplanes, to cons. adderol to cappuccinos. beaches to forests , merchy to table sales, ghosts to aliens, foreign countries to Florida! We seeent it alll baybay!! Happy birthday to the sweetest thing God ever created!!!! ❤️. Join me in wishing a very Happy Bday to the dainty Lil 🍩 . @elyssa.mai Errrybody wub❤️u! Me the Mosty! 😉 Mai lil Spanish Navajo 😇. ❤️🤗
While Jamie only shares her photos on her birthdays, Elyssa does not really hesitate to share his pictures on her Instagram. Even though we're unaware of when the couple started dating, we believe Jamie and her girlfriend have a huge age gap. While Jamie is 53 years old, Elyssa appears to be in her mid-30s.
Regardless, Jamie Kennedy and Elyssa Mai appear to be very happy with each other. We wish the couple nothing but all the best of their upcoming journey. We will definitely update you as soon as we get any further information about them.
Early Life of Jamie Kennedy!
Jamie Kennedy was born in Upper Darby, Pennsylvania, on May 25, 1970. He was raised in a suburban Philadelphia area community. According to Wikipedia, he attended and graduated from Monsignor Bonner High School in 1988.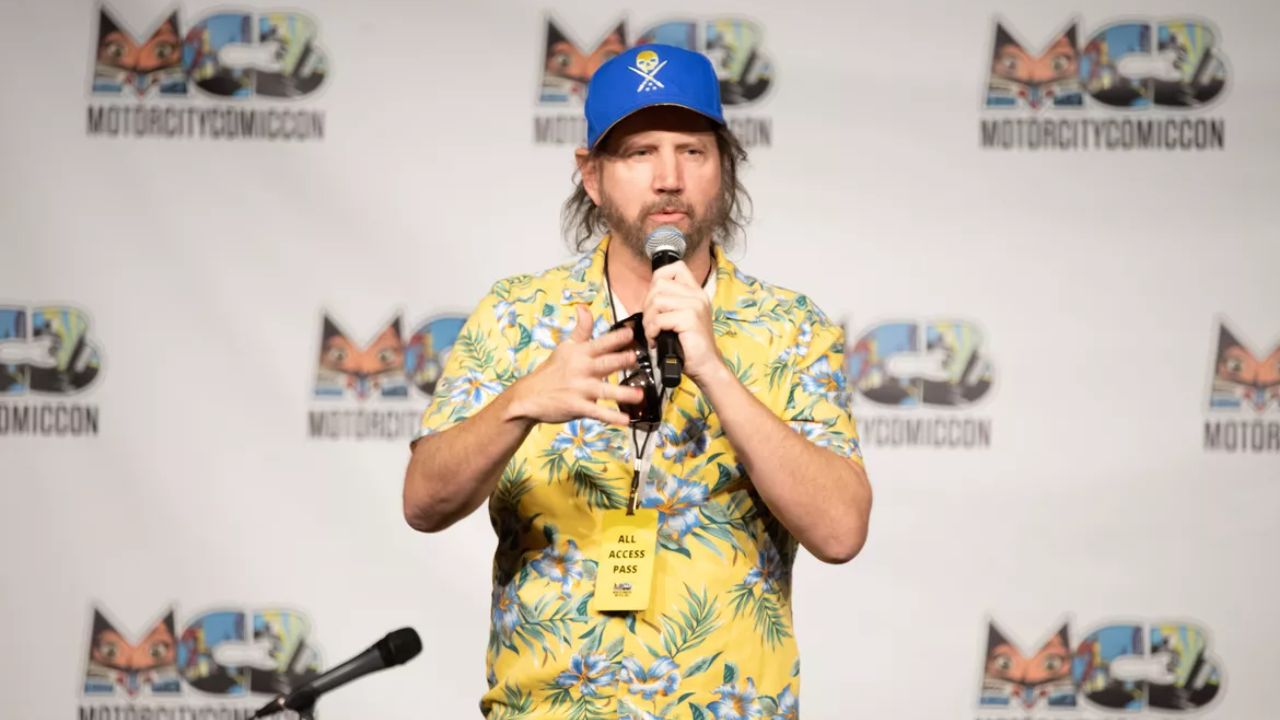 Jamie Kennedy started his career as a stand-up comedian.
Image Source: Spokesman
He continued to pursue his love of comedy and performing after graduating from high school. He started doing stand-up comedy in clubs all across the Philadelphia region. The foundation for his future career in entertainment was built by his early experiences with comedy.
Kennedy later moved to Los Angeles to continue pursuing his comedic and acting goals. He began to earn notoriety in the comedy world in the 1990s and was cast in a number of tiny roles on television and in movies. His breakthrough came with his performance as Randy Meeks in the Wes Craven-directed horror movie, Scream (1996).
Although little is known about Jamie Kennedy's early years, his rise to fame as an actor and comedian after growing up in a suburban area of Los Angeles is a testament to his commitment and skill.