'Ink Master Judge Dies' is currently trending on the Internet. While we believe people are referring to the death of Scott Marshall, we would like to clarify that he wasn't a judge but the winner of Season 4 of the series. Also, cancer wasn't his cause of death. He died due to an overdose of heroin.
Ink Master is a reality television series that originally aired on Spike TV (now known as the Paramount Network) in the United States. The show first premiered in 2012 and is currently on its 15th season. It is a competition series in which tattoo artists from across the country showcase their skills and compete in various tattoo-related challenges to win the title as well as the cash prize.
Most recently, we've found that a rumor about one of the judges of Ink Master is surfacing on the Internet. As a result, many people have been curious to know who the judge is. Let's find it out.
Previously, we discussed the stories of Sarah Jakubasz from Good Morning America and Sarah Jakubasz from Ink Master.
The Truth About 'Ink Master Judge Dies' Rumor!
With the release of Season 15 of Ink Master, we found that the phrase "ink master judge dies" is trending on the Internet. While we can confirm people are referring to Scott Marshall, we would also like to clarify that he was not a judge but the winner of season 4 of the show.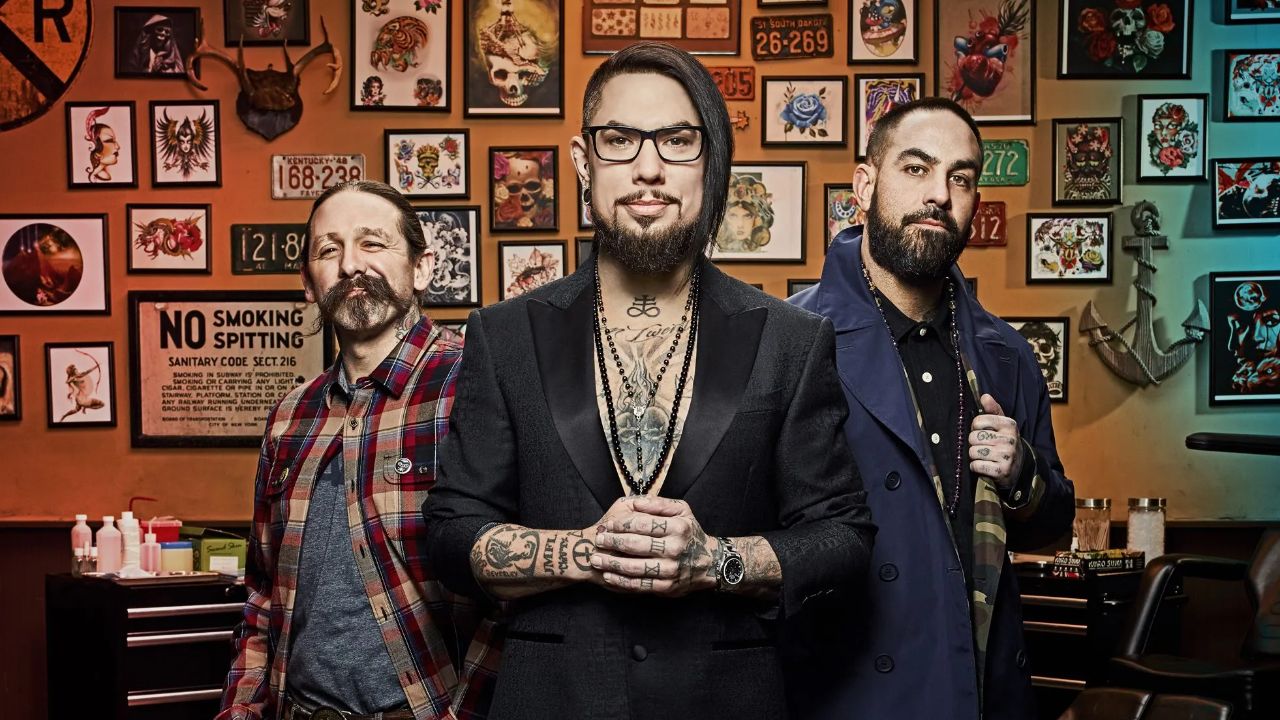 No judge of Ink Master has died to this date.
Image Source: Paramount
On October 25, 2015, Scott Marshall passed away at the age of 41. An overdose of heroin was stated to be the cause of his death. As a well-known and gifted tattoo artist, his sudden passing shocked the tattoo and Ink Master communities.
Scott Marshall's victory on Season 4 of Ink Master marked a major turning point in his career and established his skill as a tattoo artist. He was able to demonstrate his abilities to a larger audience and obtain fame in the tattoo industry.
Season 4 winner, Scott Marshall, died due to a heroin overdose.
Image Source: Getty
Unfortunately, his battle with addiction claimed his life too soon. His death acted as a sobering reminder of how critical it is to deal with addiction problems and get support when dealing with such difficulties. The effects of substance misuse can be disastrous for the addict as well as for their friends, family, and the communities in which they reside.
On the other hand, there are some people who were attributing his death to cancer. Well, he died only and only because of his addiction. He was not diagnosed with any health problems.
How Can You Watch Ink Master Season 15?
There are several ways to take advantage of everything Paramount+ has to offer, including Ink Master Season 15, for you and your family. For the ideal match, Paramount+ provides a free 7-day trial that gives you access to Essential, Premium, and Bundled plans. A yearly subscription can save you 16%.
Take advantage of features like premium sports programming, local CBS stations, ad-free viewing, and CBS news. There will be 10 episodes in total. While the first 3 episodes were released on Nov. 1, the rest of the 7 episodes will be released every Tuesday, one at a time.
Additionally, the format of Ink Master Season 15 is unchanged, with 15 fresh artists competing for the crown and a $250,000 cash prize. Joel Madden remains the host, although there have been notable changes, such as DJ Tambe joining the judging panel in place of Ami James.
Bryan Black, Jozzy Camacho, Glenn Cuzen, Aaron Davis-Holloway, Sydney Dyer, Bobby Johnson, Jenna Kerr, Koral Ladna, David Martinez, Joel Mejia, Jon Mesa, Charlene Ngo, Dave Patel, and Jessica Valentine are the competitors of Ink Master Season 15.