You can simply ask a question to StoryBots by sending a video with your child's question in their official email. However, we're unsure how you can call them in 2023.
Ask the StoryBots is a Netflix-exclusive award-winning American animated children's online television series. JibJab Bros. Studios created and produced the program, which is based on the same characters from StoryBots, an educational website for youngsters with interactive movies.
StoryBots is a children's educational media franchise based in the United States. The StoryBots collection comprises instructional TV shows, books, films, music, games, and classroom activities meant to make fundamental learning enjoyable and to foster intellectual curiosity in children aged 3 to 8. In the show, the characters answer the simple questions asked by random kids of the targeted age.
On the other hand, Season 2 of the spin-off of the show, Answer Time, just arrived on the streaming platform. And we have recently discovered that many people have been wanting to know how they could ask questions to the StoryBots. Well, we've got you covered.
Here's How to Ask Questions to Storybots: 2023 Update!
You can ask questions to StoryBots by simply recording a video of your child asking their question and sending it to their official email (i.e. [email protected]).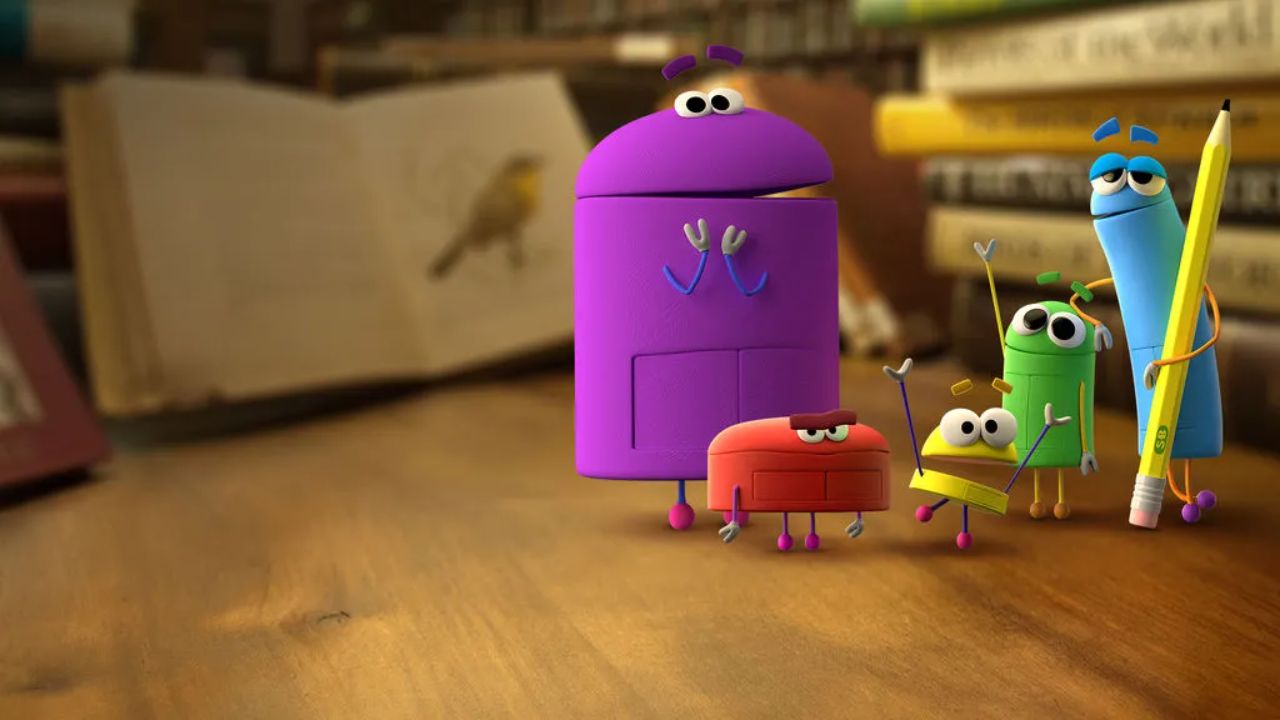 You can ask StoryBots a question by simply emailing them a video with your question.
Image Source: Netflix
While not every question is selected to be broadcasted on Ask the StoryBots or Answer Time, there are some guidelines provided by the show to increase the chance of getting chosen for a video. Some of them are:
Shoot the video with your phone held horizontally rather than vertically. Check that the video is in landscape mode, not portrait mode.
Greet the StoryBots. Begin by having your child greet the StoryBots. Have them say, "Hi StoryBots. Hello, my name is ________," before they ask the question. Please do not provide your surname. Only first names!
Get in close proximity to the camera. Make sure that your child is gazing squarely at the camera and that their face takes up as much of the screen as possible.
Film in a bright, noise-free environment. It's ideal to film the video in a bright setting with no background noise. Check that there is no TV or music playing in the background. We require the ability to see and hear your child!
Allow for additional footage. Film a few seconds before and after the child talks to avoid clipping the beginning and conclusion of the video.
Only shoot one kid at a time. If you have more than one child, please make additional videos (with different questions).
If your child's video is chosen, they will contact you to discuss future steps and have you sign their release form. They never use a film without your consent, and uploading a video is subject to the StoryBots.com terms of service and privacy policy.
However, please do note that the submission is not open in 2023 since there's no official announcement for the upcoming season of both Ask the StoryBots and Answer Time. We will surely get back to you as soon as we get any updates.
How to Call StoryBots?
There is no exact (official) information on how you could call StoryBots. However, some reports suggest that you can reach them by sending an email to [email protected].
The new episodes of StoryBots: Answer Time is now available.
Image Source: Netflix
However, there is no strong evidence to support the claim. Guess, we can find the truth by simply emailing them and waiting for their response. And please do note that you will not be interacting with the StoryBots since they're an animated characters.
StoryBots: Answer Time is now streaming on Netflix.