No, Alex Murdaugh didn't have any help in killing his wife, Maggie, and son, Paul. He planned and did everything on his own.
The second season of the true-crime Netflix series, Murdaugh Murders: A Southern Scandal, has finally arrived, delving further into the atrocities associated with the Murdaughs, a prominent family in South Carolina.
The murders of Paul Murdaugh, 22, and his mother Margaret "Maggie" Murdaugh, 52, who were discovered dead at their family's hunting lodge in June 2021, are the subject of the first season of the television show. Paul's father and Maggie's husband, Alex Murdaugh, was ultimately found guilty of their murders in March 2023 and was sentenced to two consecutive lifetimes in prison.
On the other hand, we've found that many viewers have been curious to know if Alex Murdaugh had any help in killing his son and wife. Well, we've got you covered.
Previously, we touched on Buster Murdaugh.
Alex Murdaugh Didn't Have Help From Anyone!
From all the investigations conducted so far, there's no record of Alex Murdaugh getting help from anyone to murder his wife, Maggie, and son, Paul. Nobody was ever even suspected of helping him. However, he did seek help from his actual distant relative, Curtis Edward Smith, to shoot and kill him.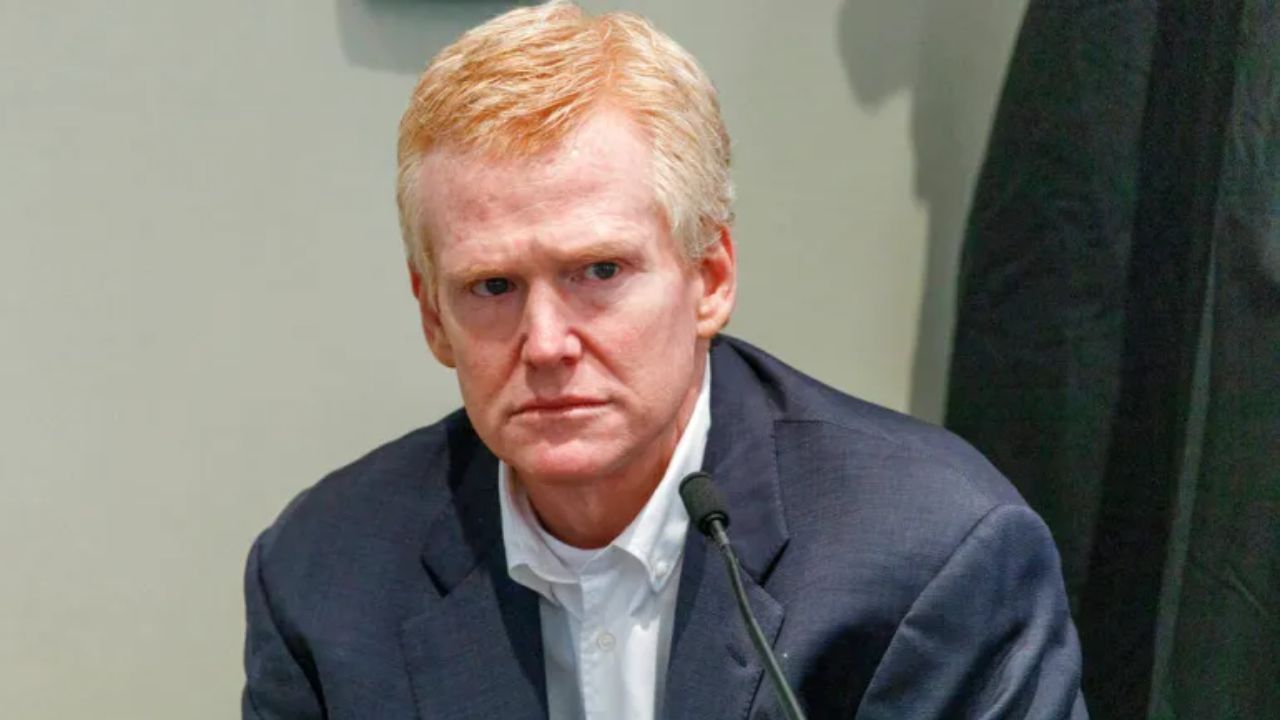 Alex Murdaugh planned and murdered his wife and son with no help from anyone.
Image Source: AP News
According to Alex's statement, on September 4, 2021, he hired a relative and an apparent close friend to kill him. He had believed that by taking these steps, his only surviving son would be able to claim $10 million from his life insurance policy.
Alex was able to call 911 and was afterward taken to the hospital because the bullet barely missed his skull. Though his lawyers now contend that his skull was broken, he was released from the hospital in just two days.
Around September 13, Alex came forward with these specific accounts, which led to Curtis' nighttime arrest. Thus, the latter was accused of being the suspected shooter and was charged with high-level assault and battery, assisted suicide, brandishing a firearm, insurance fraud, and conspiracy to commit insurance fraud.
Additionally, Curtis was charged with possession of methamphetamine and marijuana on separate counts. Despite this, he has denied the criminal charges leveled against him and said that Alex, who is allegedly in a withdrawal phase due to 20 years of opiate use, is intentionally making him look bad.
Why Did Alex Murdaugh Kill His Son and Wife?
Alex Murdaugh still denies killing his wife Maggie and son Paul, but during his trial for the killings, the prosecution contended that Alex killed them to purchase more time since his theft of millions of dollars was likely to be discovered.
Alex Murdaugh reportedly killed his wife and son to buy himself more time to hide his financial issue.
Image Source: Handout
The jury convicted Alex guilty of the murders of Maggie and Paul in March despite his plea of not guilty, and he was given two consecutive life sentences without the possibility of parole.
Alex is also accused of bank fraud, wire fraud, money laundering, and conspiracy to commit wire fraud in addition to the killings that took place at the family's 1,700-acre Moselle farm in June 2021.
According to a plea agreement submitted on Monday, September 18, Alex has agreed to plead guilty to 22 federal crimes related to the aforementioned activities. Alex is accused of scamming his personal injury customers and using more than $7 million in funds laundering.
The financial aspect of his crimes was allowed to be used as evidence in his murder trial, even though the case is still pending since a federal court must approve the plea. Prosecutors claimed that Alex had been confronted about fees that had vanished from his legal firm's account earlier on the day of his wife and son's murders, which totaled $782,000.
According to AP, the prosecutor Creighton Waters told the jury that by killing Maggie and Paul, he would win sympathy and buy himself more time to hide the financial issue.