The voice actor behind Juste Belmont on Netflix's Castlevania Nocturne is Scottish actor, Iain Glen, who is widely renowned for playing the role of Jorah Mormont in Game of Thrones.
Castlevania: Nocturne, created by Sam and Adam Deats, is a 2023 Netflix anime that explores topics like death, morality, and the paranormal. The anime tells the story of Richter Belmont, the last of the vampire hunters, amid the turbulent backdrop of France in 1792.
A Caribbean sorceress named Annette begs Belmont to lead the battle against the blood-sucking demons and destroy the evil schemes of the Vampire Massiah. Bloodlines and sorcery will clash in this impending confrontation, sparking a fight that reverberates through the course of time.
We've found that viewers have a lot of queries ever since the anime arrived on the streaming platform. And it seems 'Who is the voice actor behind Juste Belmont?' is the most common one.  Well, we've got you covered.
Previously, we touched on Alucard.
Castlevania Nocturne: The Voice Actor Behind Juste Belmont Is Iain Glen!
Juste Belmont, grandfather of Richert Belmont, was once a very powerful sorcerer. Even though he has very limited screen time on Castlevania Nocturne, it was just enough for viewers to query more about him, including the voice actor behind the character.
Well, the voice actor behind Juste Belmont is Iain Glen (@iainglen60), who is mostly renowned for playing the role of Jorah Mormont in the HBO series, Game of Thrones. He gave his character depth and complexity, and his devotion to Daenerys Targaryen won over the hearts of the audience.
Iain Glen is the voice actor behind Juste Belmont in Castlevania Nocturne.
Image Source: Instagram
Born June 24, 1961, Iain is a Scottish actor who has had a long and very successful career characterized by his remarkable versatility as an actor. With his talent, he has graced both small and big screens, making an enduring impression in a variety of roles.
In addition to his role in Game of Thrones, television viewers may also remember him from the television series, Downton Abbey, where he played Sir Richard Carlisle, a wealthy newspaper mogul vying for Lady Mary Crawley's affections.
On the other hand, the Juste Belmont voice actor has also had a big impact on the world of cinema, most notably as the menacing Dr. Alexander Isaacs in several Resident Evil films. No doubt, his acting talent is demonstrated by his ability to play both heroes and villains with equal conviction.
His other notable credits include Mountains of the Moon (1990), Silent Scream (1990), Lara Croft: Tomb Raider (2001), Song for a Raggy Boy (2003), Jack Taylor (2010–2016), Downton Abbey (2011), Eye in the Sky (2015), and Titans (2019–2021).
Has Castlevania Nocturne Been Renewed for Season 2?
As of this writing, Castlevania: Nocturne has not been renewed for Season 2. However, fans have already begun pleading for the new season on social media. It's important to note that Castlevania Season 2 was revealed on the day when the first season's four episodes were made available on Netflix.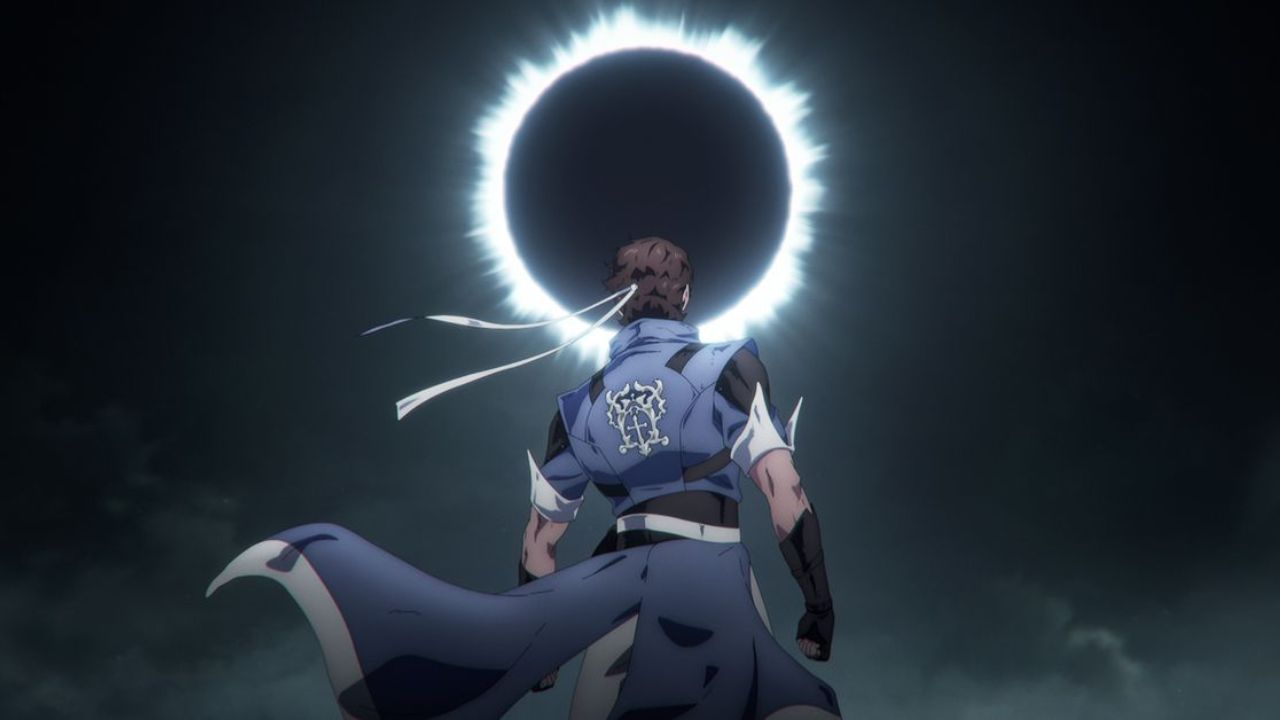 Castlevania: Nocturne has yet to be renewed for Season 2.
Image Source: Netflix
However, just because the same pattern was not followed this time does not imply that the series has been canceled by the streamer. The fact that Tomb Raider: The Legend of Lara Croft is now being worked on by the Castlevania: Nocturne production team may be the reason why the new season of the show hasn't been revealed yet.
Once the production crew has some free time from their other work obligations, we hope to hear the good news. Additionally, we need to keep up high expectations, particularly in light of Castlevania: Nocturne's season one cliffhanger.
Since the original series ended in 2021 with a joyful ending and since everyone knows that Richter and Maria's battle against evil is far from over, a new season of the show is unavoidably on the horizon. And if the season is approved before the end of 2023, there's a good probability that we'll start seeing new episodes in 2024.
Before leaving, find out if Alucard is alive.