The name of Avan Jogia's wife doesn't exist as he has never been married. Yes, he and Elizabeth Gillies were just an on-screen couple. Also, people wonder if he is still together with Cleopatra Coleman. Well, he isn't. The former couple reportedly split in 2021. It's safe to assume he is currently single.
Choose Love, a Stuart McDonald-directed interactive romantic comedy film on Netflix, centers on Cami Conway, a young woman who appears to have it all: her ideal profession and a caring lover named Paul. However, she still feels like she is losing out on life, likely as a result of her regrets about giving up her singing career and her anxiety about getting married to Paul.
When two men from her past—including British musician Rex and Jack, the one who got away—reappear in her life, she is faced with a variety of seductive but challenging options.
Avan Jogia, who plays the role of Rex in the movie, has been a subject of discussion ever since the movie was released. Many people have been curious to know about his personal life, including if he has a wife and what her name is. Well, we've got you covered.
Previously, we touched on Laura Marano.
Avan Jogia Does Not Have a Wife Right Now!
Avan Jogia (@jogia) has always been pretty successful in maintaining his privacy. As per his relationship status, it appears he is currently single because he has not been linked to anybody in recent years. However, what we can confirm is he does not have a wife as he has never been married.
Avan Jogia doesn't have a wife as he has not been married.
Image Source: Instagram
Before discussing his past relationships, we would like to clarify that Avan and his on-screen Victorious girlfriend, Elizabeth Gillies, never had anything in real life. They never were involved romantically. In fact, Elizabeth has been married to her husband, Michael Corcoran, since 2020.
Avan Jogia was lastly linked to actress Cleopatra Coleman. They reportedly began dating in September 2017 and even dressed up as Billy Bob Thornton and Angelina Jolie from the year 2000 for the 2019 Zombieland: Double Tap premiere. Cleopatra showed off her false arm tattoo, which was the name of her boyfriend, with pride.
However, reports started circulating that the couple split up in 2021 after they unfollowed each other on Instagram, even though neither of them ever admitted or denied their relationship.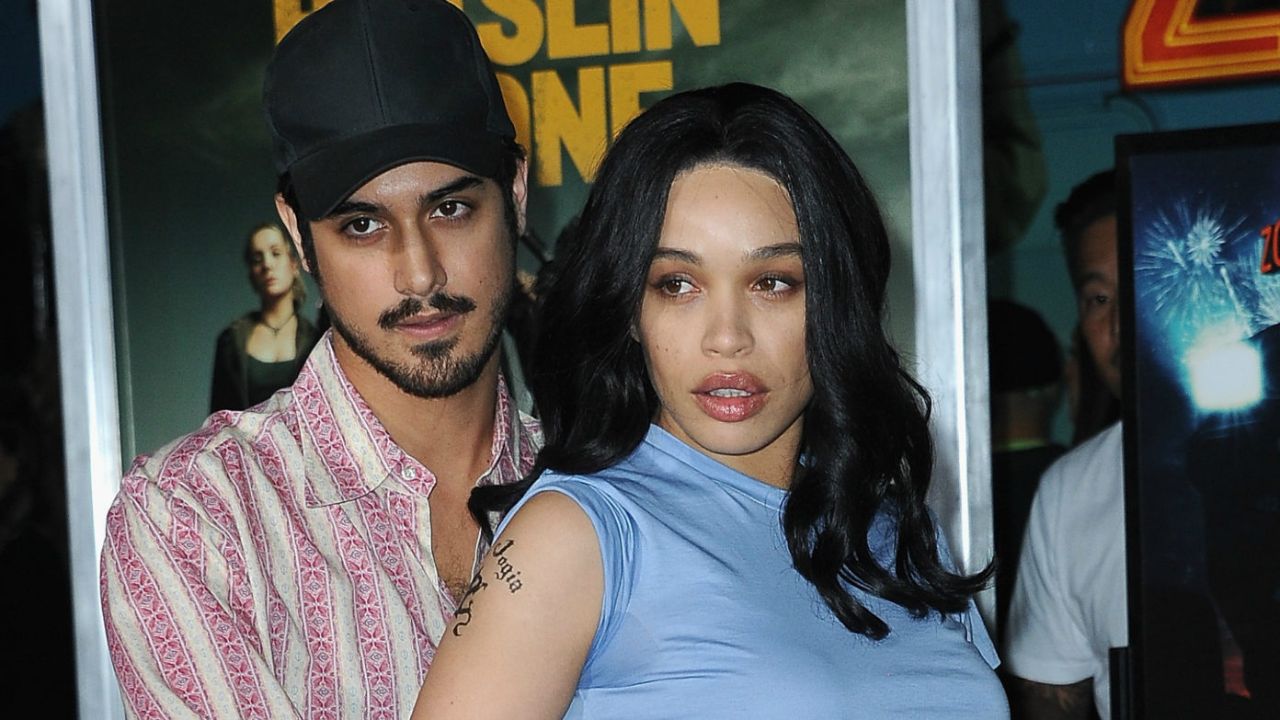 Avan Jogia and Cleopatra Coleman reportedly split in 2021.
Image Source: NME
Previously, Avan dated the Set It Up actress Zoey Deutch for five years from 2012 to 2017. And it appears that they are still on good terms even after their breakup as they even played love interests in Zombieland: Double Tap in 2019. Despite not having any proof of their relationship, Avan was also rumored to be dating Miley Cyrus in around 2010.
On the other hand, there's a chance Avan might have a girlfriend in private but does not want to reveal it to the public. Considering he is already 31 years old, we believe it's time he finds a girl whom he can call his wife in the coming days. We will surely get back to you as soon as we get any updates.
Learn About Avan Jogia's Early Life!
Avan Jogia was born to parents with Gujarati, English, German, and Welsh ancestry on February 9, 1992, in British Columbia, Canada. He also has another younger sibling named Ketan Jogia.
He was raised in British Columbia, where he attended the Killarney Secondary School for his primary schooling. To concentrate on acting, he gave up his education after the 10th grade. According to some sources, he was instructed at home from fifth to eighth grade.
Avan then relocated to Los Angeles for a six-month period when he was just 17 years old in order to pursue a career in film. He had made up his mind to go back to Canada if he was unable to seize any opportunities. However, it worked out and he has been acting ever since.