Alix Earle and her rumored boyfriend, Braxton Berrios, made their red-carpet debut in the 2023 ESPYS seemingly confirming they are dating.
TikTok has set a new benchmark when it comes to stardom. It has made a lot of people popular globally. With over 5.5 million and 2.9 million followers and TikTok and Instagram respectively, Alix Earle has been taking the platforms by storm.
The 22-year-old University of Miami graduate is one of the app's fastest-growing creators. She's also the new face of a long-running fan-favorite beauty trend, the "Get Ready with Me" (GRWM), which first gained traction on YouTube in the early 2000s as a way for content creators to reveal their skincare and makeup routines while also offering fans a glimpse into their personal life.
Alix Earle has currently been making headlines as she and her boyfriend made their red-carpet debut in the 2023 ESPYS. As a result, many people have been wanting to know more about their relationship. Well, we've got you covered.
Previously, we touched on the relationship status of Chloe Flower and Christopher Eubanks.
Alix Earle Is Reportedly Dating Her New Boyfriend, Braxton Berrios, in 2023!
After months of indications (but no confirmation) regarding their relationship, Alix Earle (@alix_earle) and her rumored boyfriend Braxton Berrios finally appear to be ready to make their relationship public as they walked the red carpet together at the 2023 ESPYS. While neither Earle, 22, nor Berrios, 27, confirmed the romance rumors, they did appear cozy on the red carpet, posing with their arms around each other's waists.
Braxton Berrios is reportedly Alix Earle's new boyfriend in 2023.
Image Source: FilmMagic
Earle fueled dating speculations in March 2023 when she released a "GRWM" video to her TikTok. Not only did she tell her millions of followers that she was preparing to cook sushi for dinner, but she also revealed that she was doing so with a special someone - though she didn't say who. In the video, she told,
You're probably wondering why I'm getting ready. I'm making it with someone I met the other night...So this is a date
Braxton Berrios' ex-girlfriend, Sophia Culpo, informally revealed her separation from Berrios through numerous social media posts a few days after Earle's GRWM video was released to TikTok. In one TikTok video, she and her eldest sister Aurora were referred to as "the single sisters," as opposed to her older sister Olivia, who is engaged to Christian McCaffrey.
DeuxMoi, a celebrity rumor account, posted a cryptic post on its Instagram Story about Berrios and Earle, claiming the two were seen cozying up together at a party. Later, a TikTok video showing a fan meeting Earle at a restaurant in Miami surfaced in early May. Berrios was standing next to her, marking the first time the two were seen together in public.
Earle graduated from the University of Miami in May 2023, and keen observers noted that Berrios was present to celebrate. A fan collected photographs from the event into a TikTok movie, which included the NFL player holding up a cutout of the social media star's graduation photo.
Alix Earle and her rumored boyfriend, Berrios, appear to have confirmed their connection after much speculation. The couple strolled the red carpet hand-in-hand at the 2023 ESPY Awards, which honor distinction in sports performance. Earle, who is known for documenting her life, turned to TikTok to show her getting ready for the ceremony. This covered her first glam, hair styling, and a final video to show off the outfit.
Alix Earle's Rumored Boyfriend, Braxton Berrios, Reportedly Cheated On Her Ex-girlfriend, Sophia Culpo!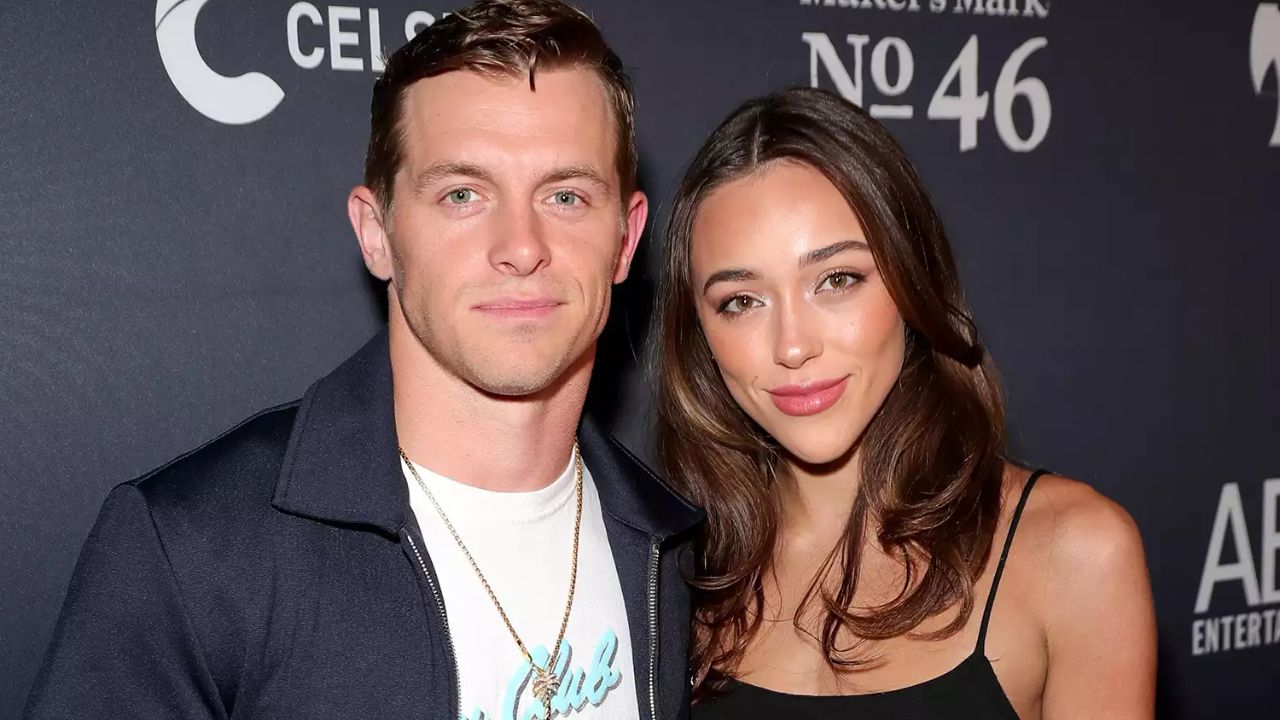 Braxton Berrios and his ex-girlfriend, Sophia Culpo.
Image Source: GETTY
On June 27, 2023, Braxton Berrios went up on his Instagram Story about his separation from Sophia Culpo and addressed infidelity claims around Alix Earle. He wrote,
I don't wanna start anything. I don't wanna fuel anything. I genuinely want all this to be over and everybody to move on and do whatever makes them happy.
Culpo provided "the real timeline" in a now-deleted TikTok story a day after Berrios detailed his side of the breakup story. She wrote,
The real timeline. We broke up after the Drake concert super bowl weekend where he was seen making out with another girl. Not bitter, in fact I know the situation has been one of my biggest blessings...I wish everyone in this situation all the best, including myself which is why I'm here to share the truth so I can finally be done with all of this. All love