Viewers wonder if Xander Boger and Vanessa Papa from The Ultimatum: Queer Love are still together. Well, they don't appear to be together anymore. The couple had the most controversial love story in the show. Follow to know in detail.
The Netflix original series, The Ultimatum: Queer Love, investigates what happens when one-half of a couple offers an ultimatum to their significant others, compelling them to choose between lifetime commitment or separation.
The show brings together five queer couples who are going through a similar time and allows them to mix for one last trial partnership. However, following a three-week experiment with new couples, each member must decide whether to return to their previous companions, marry their trial partners, or leave the show alone.
The show introduces us to Vanessa Papa and her girlfriend, Xander Boger, who have been dating for about four years. However, when Vanessa refused to give up her independence in exchange for marriage, Xander gave an ultimatum as a final resort. On the other hand, Rae Cheung-Sutton was given an ultimatum by her partner, Lexi, who wanted to know if her lover was ready to settle down. Nonetheless, with Vanessa and Rae building a relationship on the show, fans are curious to know if Vanessa and Xander are still together. Well,  we are here to help.
Previously, we touched on Sam & Aussie.
Vanessa Papa and Xander Boger Do Not Appear to Be Still Together: The Ultimatum Queer Love Update!
Going on reality TV to put your partner to the test is difficult. Vanessa Papa (@itsvanessapapa) and Xander Boger (@xander.ology) from The Ultimatum: Queer Love may know this better than nearly anyone. On the Netflix series, they begin the season with people accusing Vanessa of being a phony and Xander wanting to protect her girlfriend while needing to appear on the show to make Vanessa commit. It's also difficult not to wonder if Vanessa and Xander are still together following The Ultimatum: Queer Love.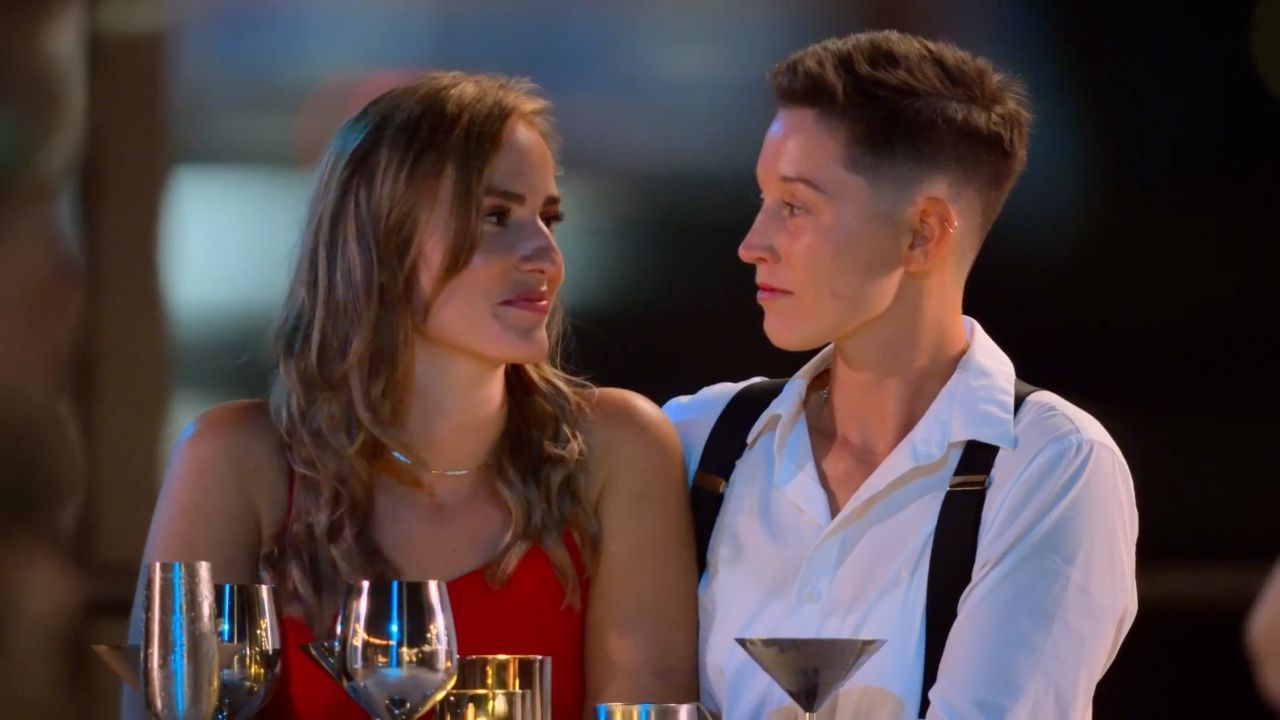 Vanessa and Xander don't seem to be together anymore.
Image Source: Rotten Tomatoes
Vanessa and Xander must have had a crash course in keeping their relationship a secret until the end of the season because neither of their Instagram accounts reveals anything. That being said, there are some hints as to whether or not Xander and Vanessa are still together following The Ultimatum: Queer Love.
Before they became together, they had known each other for years, dating back to high school. To be honest, Vanessa and Xander's respective lovers were their common link in high school, and the two reconnected years later. However, at the time of the show's filming, they had been together for four years and had known each other for much longer.
And, despite the ultimatum and the reason they went on the show, Xander is quick to defend Vanessa when the majority of the cast points out flaws in her. As a result of all of this, we believe Vanessa and Xander have a strong chance of surviving.
Unfortunately, there is still time for things to go wrong this season. And Vanessa is fast to make the rounds with other potential partners when given the opportunity. That is the entire point of the show. However, she seemed to be almost too eager to get things started. And they sleep together after Xander and Yoly Rojas embark on their three-week phony marriage trial run. There are a lot of conflicting emotions all around.
However, Vanessa was also very excited to meet other women because she had just dated Xander after coming out and had previously been dating men. She even joked in front of the cameras about dating every member of The Ultimatum: Queer Love cast. She then decided to date Lexi and Rae in front of the cameras after they had recently split up for the sake of the show. Ultimately, she chose to live with Rae for three weeks as her mock wife because she calmed her, and Rae thought Vanessa would be a good wife.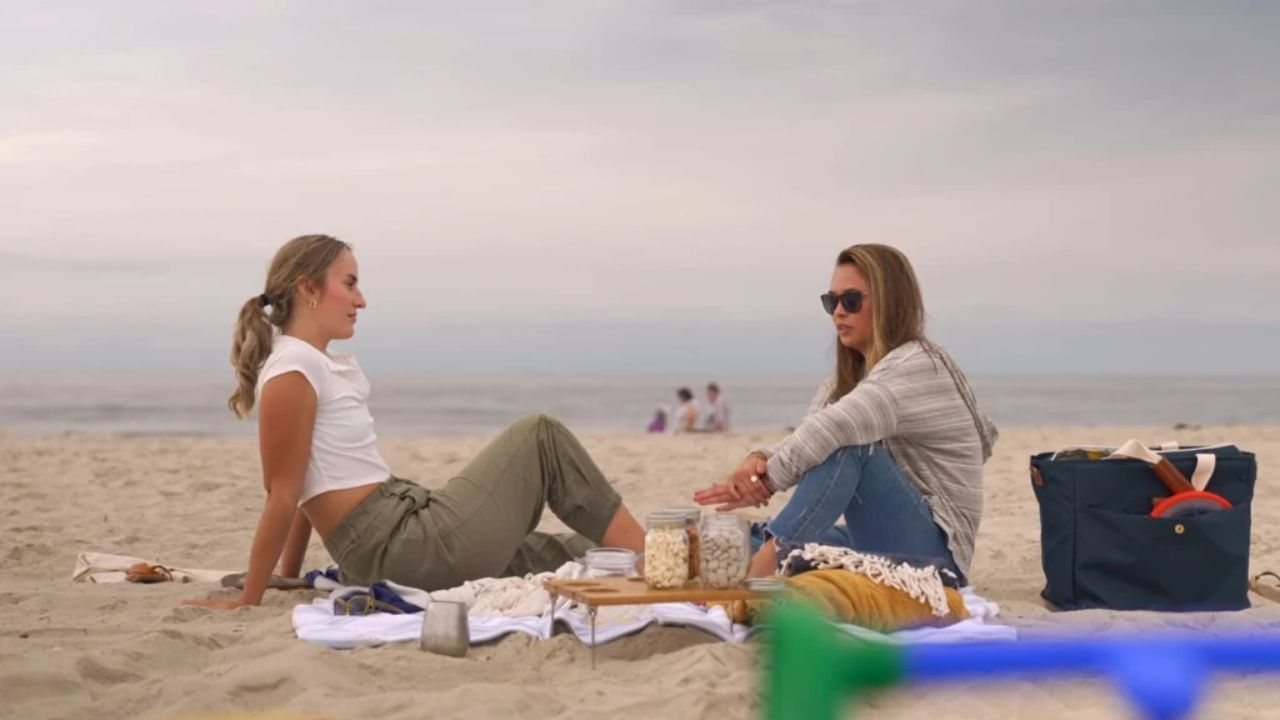 Vanessa and Rae Cheung-Sutton during their trial marriage.
Image Source: The Cinemaholic
Later, Vanessa acknowledged to Lexi that she wasn't dating anyone seriously as she joked about wearing lingerie in front of Rae, who did not want to entirely terminate things with her ex-partner. However, Rae and Vanessa hooked up on the show, and the latter later told Lexi that she no longer had love feelings for Rae. Additionally, Rae is worried that Lexi would tell her family the same thing, which could damage their relationship. However, Vanessa didn't regret doing the same or perhaps calling it quits with Xander.
Before leaving, find out the pronouns of the cast members of the show.