We have found that many people have been curious to know if Tyler Christopher was gay. However, we believe he was straight since he was married twice, both with women. Delve with us to know about his sexuality and two marriages in detail.
Following the untimely demise of Matthew Perry, the death of another talented and legendary actor has left us devasted. Tyler Christopher, who was renowned for his roles in  General Hospital and Days of Our Lives, was announced dead on Oct. 31. He was 50 years old.
Beginning in 1996, Christopher played Nikolas Cassadine in around 1,200 episodes of General Hospital over the course of 20 years. In 2016, he made his last appearance in the role, which also happened to be the year he won the Daytime Emmy for Outstanding Lead Actor in a Drama Series.
On the other hand, we have found that many people have been wanting to know about Tyler Christopher's sexuality. They want to know if he was gay. Well, we've got you covered.
You might be interested to know about the sexual orientation of Wayne Brady.
Tyler Christopher Was Not Gay: His Relationship History Indicates That He Always Was Into Women!
While we don't have any clue why so many people have been wanting to know about Tyler Christopher's sexuality, his marriage history clearly indicates that he was not gay. He was married twice, both with women. Unfortunately, his both marriages ended in divorce.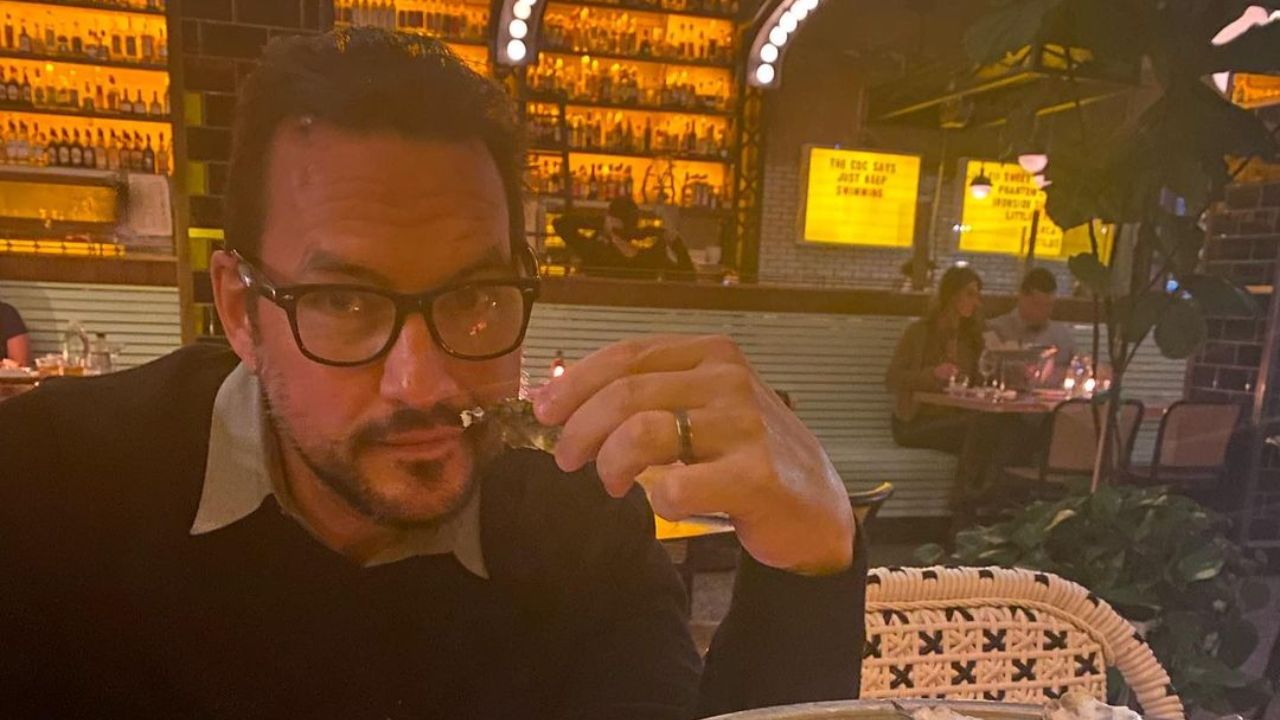 Tyler Christopher was not gay.
Image Source: Instagram
Tyler's first marriage was with Eva Longoria, the television personality and actor most recognized for her lead part as Gabrielle Solis on Desperate Housewives. They were married for nearly 2 years. They got married on January 20, 2002, and their divorce was finalized on January 19, 2004. However, they didn't have any children together.
Following their separation, Eva married basketball player Tony Parker in 2007. After splitting with Tony, she again got married to Mexican businessman Jose Antonio Baston.
The Nikolas Cassadin actor then married Brienne Pedigo, a sports journalist, four years after his divorce from Eva. After getting married on September 27, 2008, the couple spent more than ten years together. The couple finalized their divorce in 2019. Brienne has been working as a pit reporter for NASCAR on the Motor Sports Network since 2022.
Meanwhile, Tyler and Brienne had two children together: Greysun (2009) and Boheme (2015). Tyler used to frequently share his children's pictures on his Instagram and was always determined to be the best father.
Since Tyler Christopher was never spotted with and linked to any men, we believe he was not gay. Similarly, various reports claim he was dating anybody at the time of death.
What Was Tyler Christopher's Cause of Death?
Tyler Christopher died due to a cardiac event.
Image Source: Instagram
Tyler Christopher's co-star in General Hospital, Maurice Benard, announced on Instagram that Christopher passed away on Tuesday following a "cardiac event." Maurice wrote
It is with great sadness that we share the news of the passing of Tyler Christopher. Tyler passed away this morning following a cardiac event in his San Diego apartment...
Tyler portrayed Nikolas Cassadine in General Hospital from 1996 until 2016. He received four nominations, one of which was for a special fan award in recognition of his appealing combination with Natalia Livingston. In 2016, he was awarded a Daytime Emmy for his performance as Nikolas. Christopher was also a cast member of Days of Our Lives, appearing as Stefan DiMera, from 2001 to 2019.
In addition to working on General Hospital and Days of Our Lives, Christopher was a cast member of the ABC Family drama series The Lying Game and made guest appearances on a number of other shows, including The Twilight Zone, CSI: Crime Scene Investigation, Family Law, Charmed, Angel, and The Pretender.
Similarly, he was part of a few movies such as Shouting Secrets, Out of the Black, Max Winslow and the House of Secrets, Murder, Anyone? and Beyond the Lights.