Jelly Roll and his girlfriend-turned-wife, Bunnie XO, got married in 2016 after dating for almost a year. They initially met for the first time in 2015 as Bunnie attended Jelly's play in Las Vegas. While the couple does not have any kids together, they together raise 2 children ( a son and a daughter) from Jelly Roll's prior relationships.
Jelly Roll has had a fantastic year, and his recent success has opened up a ton of new doors for him. He racked up even more accolades earlier this month when he won three wins at the 2023 CMT Music Awards: Best Male Video, Best Breakthrough Male Video, and Digital-First Performance.
In February, he broke the record for the longest reign on Billboard's Emerging Artist list. Despite his success in the rock and country genres, the multi-genre superstar has promised his followers that he would never stop producing Hip Hop music.
With all the success, the one person Jelly Roll credits the most is his partner. And we've found that many of his fans have been curious to know if his partner is still his girlfriend or his wife already. Well, we've got you covered.
Find out the relationship status of Chris Bumstead and Morgan Wallen.
Jelly Roll's Girlfriend/Wife: The Son of a Sinner Singer Has Been Married to Bunnie Xo Since 2016!
Jelly Roll (@jellyroll615) does not hesitate to praise his partner, Bunnie XO (@bunniexo_), for every success he achieves. And many of his fans are unaware that Bunnie is actually his wife, not just a girlfriend. Yes, the couple has already been married. In fact, it has been more than 7 years since they tied the knot.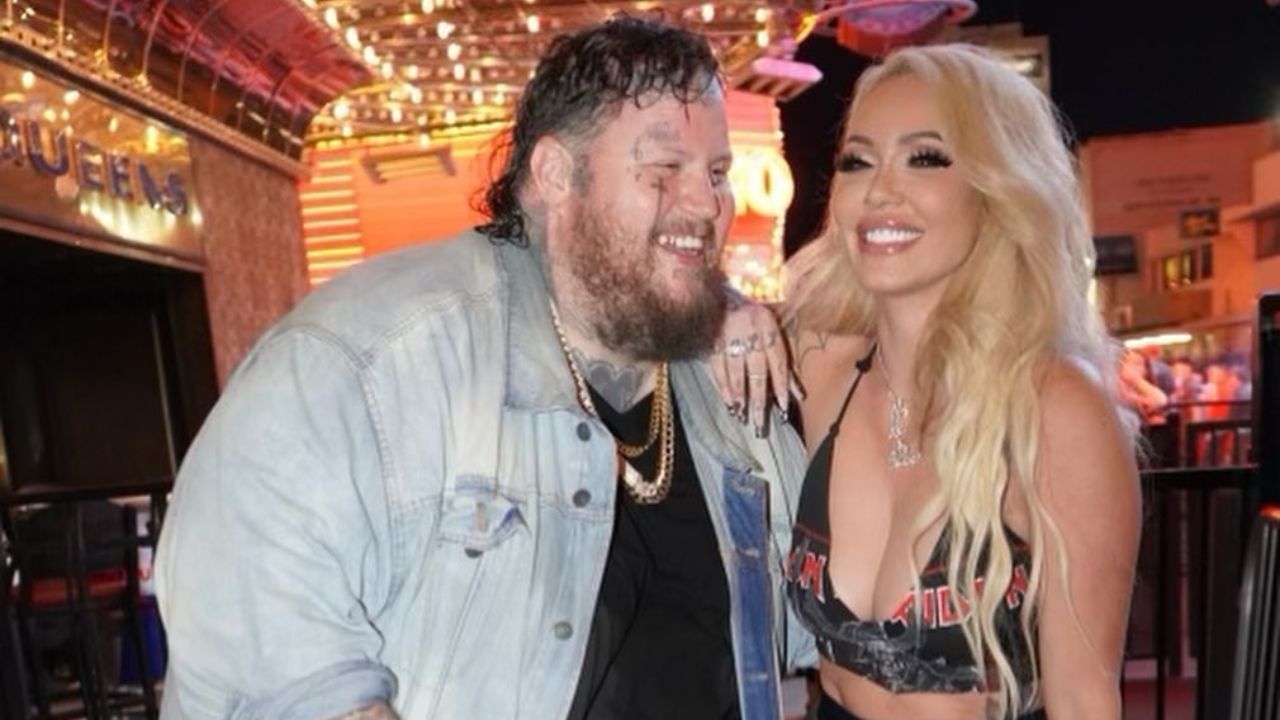 Jelly Roll and his girlfriend-turned-wife, Bunnie XO.
Source: Instagram
Bunnie is well-recognized for her work as an entrepreneur, podcast host, model, and YouTuber. She started her Stupid Blonde podcast in April 2020, and since then, she's also established Dumb Blonde Productions, an entertainment business. The Stupid Blonde Podcast is a popular show that can also be found on YouTube. Her guests' pasts are explored on the program, and current problems are brought to light.
The couple met back in 2015 as Bunnie was watching Jelly Roll play at Sin City's Country Tavern in Las Vegas. Jelly Roll even describes their meeting as "love at first sight." After dating for almost a year, Bunnie went from his girlfriend to wife Jelly on August 31, 2016.
Jelly Roll and Bunnie XO got married on August 31, 2016.
Source: Instagram
Before coming across Bunnie, Jelly was already the father of his two kids. Noah Buddy DeFord, his son from a prior relationship, was born in 2016, and Bailee Ann DeFord, his daughter from a separate relationship, was born in May 2008. However, they have yet to have children together. Jelly claims that Bunnie and his daughter, Bailee, share a special relationship. In 2020, he took his Facebook and expressed about their relationship writing,
It takes a special kind of woman to raise a kid that isn't her child and still treat the child as if she was. Over the years watching her relationship with Bailee blossom into this beautiful mother-daughter bond that it has become has been nothing short of magical. I have truly been blessed with the best partner I could've asked for in life. You are the epitome of a good mom and deserve more credit than anyone because you didn't have to step up to the plate the way you did. You chose to step up and man you have knocked it out of the park. Thank you Mama Bear – we love you.
Following Jelly Roll's success at the 2023 CMT Music Awards, Bunnie took her Instagram and paid tribute to her husband in an Instagram post with the caption,
You my sweet other half, are just that. A man that was told no every corner he turned only to hit 'em with that Nashville shuck & come out on top every time. I always tell you you have a horseshoe stuck up your ass, but that isn't it baby. This is sheer will to spread light, to move mountains, to touch broken souls with your voice, to break generational traumas & set examples for the future. In short, you are the game changer papas. You were sent here to destroy stereotypes & blaze the trail for all the have nots.
Similarly, Jelly's girlfriend-turned-wife, Bunnie, has amassed wealth over the years thanks to her prosperous career in the entertainment sector. Her actual net worth is unknown, however, it is said to be in the range of $1 million and $5 million.