As of 2023, James Reid is reportedly in a relationship with his new girlfriend, Issa Pressman. Even though neither of them has announced anything about their relationship, James recently posted an Instagram story in which he referred to their relationship as " the start of something beautiful." 
Succeeding as an actor, dancer, model, record producer, and record label executive, James Reid is a man of multiple talents. He first gained popularity in the Philippines after winning the reality television show, Pinoy Big Brother: Teen Clash 2010, and has since then appeared in numerous films and television shows.
He is also known for his music, having released several albums and singles. James Reid has won several awards for his acting and music career, including Best Actor and Best Male Artist at the Myx Music Awards.
Recently, James Reid sent the internet abuzz with dating rumors after Issa Pressman posted a series of photos with James Reid from Harry Styles' concert. Many of his fans are now curious to know if Issa is his new girlfriend. Well, here's everything we know about their relationship.
Previously, we touched on the relationship status of Djimon Hounsou and Keshi.
James Reid's New Girlfriend: The 29-Year-Old Star Is Reportedly Dating Issa Pressman!
As of now, James Reid has not officially announced anything about his new rumored girlfriend, Issa Pressman (@pressmanissa). However, he has seemingly confirmed their relationship as he posted an Instagram story in March 2023 referring to their relationship as, " the start of something beautiful."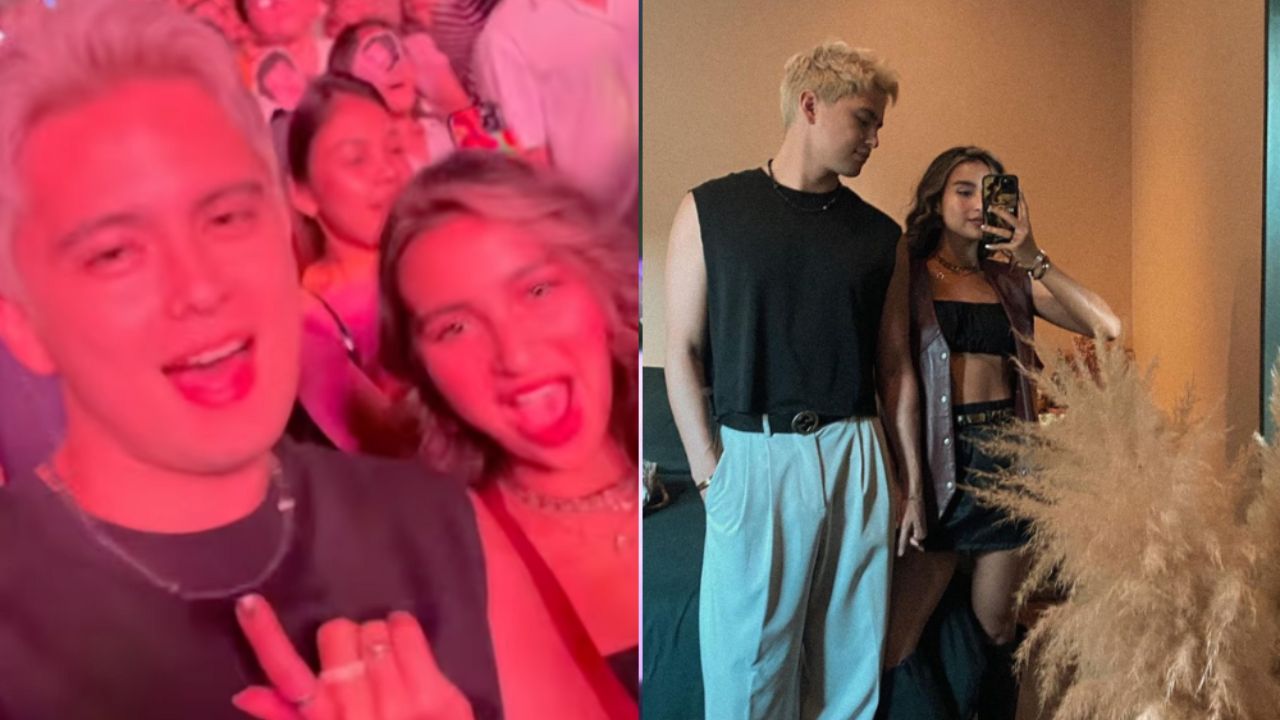 James Reid and his new rumored girlfriend, Issa Pressman, at the Harry Styles concert.
Source: GMA NEWS
The two have been linked to one another on more than one occasion. In January 2020, Issa was accused of being the third party in James and his ex-girlfriend Nadine Lustre's then-recent split. In the same story, James clarified that Issa had nothing to do with his breakup with Nadine.
As mentioned earlier, the rumor started surfacing on the internet as Issa posted a few pictures of them attending Harry Styles' concert, including the one which they clicked holding each other's hands. Meanwhile, James also posted of them having fun at the same event.
Issa, who is openly bisexual, signed with James' record label and talent management, Careless Records, in June 2022, with controversial actress, Liza Soberano. Since then, she and James have regularly been seen together, including the occasion they were supposedly seen holding hands while strolling through a mall.
It seems James Reid and his possible new girlfriend, Issa, are taking their time before publicly announcing their relationship. We'll certainly get back to you as soon as we get any updates about their relationship.
James Reid's Childhood and Early Life!
James Reid (@james) was born on May 11, 1993, in Sydney, Australia, to Robert Malcolm Reid and Marcela Calicdan. His mother is Filipino, while his father is Australian. James grew up with seven siblings, four brothers, and three sisters. James' interest in singing as a child came from his mother's previous career as a part-time singer. He began learning music very early in childhood, which helped him develop into a competent vocalist before he achieved fame.
But, there were problems in the household. Although his parents divorced when he was just 2 years old, he remained in Australia and spent his early years at Mosman, on Sydney's North Shore. James's father decided to relocate to the Philippines when he was 15 years old because he felt the need to. James initially felt the need to pursue a career in entertainment in this Asian nation.
To put it mildly, his early years in the Philippines were challenging. He was not fluent in the native language, and few people there spoke English. Also, he had a lot of difficulties adjusting to the significant shift in his academic and social schedule. James was quite active in swimming and gymnastics in Australia. But, as soon as he arrived in the Philippines, both of these interests started to fade.
He first enrolled in Makati Science High School, but after a few months, he realized he couldn't stay. Thereafter, his father enrolled him in Karabar High School Online Education Center, an Australian educational institution that offered distance learning.