Yes, Queer Eye pays for everything the heroes get. However, the sponsors of the show pay for most of the stuff. Additionally, they get huge discounts while purchasing the goods.
The Fab Five are finally back on our screens for a seventh season of Queer Eye on Netflix, and of course, we've spent all of our free time witnessing new emotional makeovers. The Fab Five use their knowledge of fashion, grooming, cuisine, culture, and design to improve the lives of those they believe to be "not so fabulous."
The talented Antoni Porowski (food and wine), Bobby Berk (interior design), Karamo Brown (culture), Jonathan Van Ness (grooming), and Tan France (fashion) traveled to New Orleans this season to visit the less fashionable members of the neighborhood who are in need of an overall makeover, and they didn't disappoint.
On the other hand, many viewers are concerned about the show's logistics. They wonder if the Queer Eye production team pays for all the clothing, furniture, and groceries the Fab Five purchase to transform the lives of their heroes. Well, we've got you covered.
Yes, Queer Eye Pays for Everything the Heroes Get: The Show Reportedly Has a Lot of Sponsorship & Gets Huge Discounts!
Since the show has not revealed anything about it, it's hard to confirm if Queer Eye pays for everything the Fab Five purchase in order to transform their heroes' lives.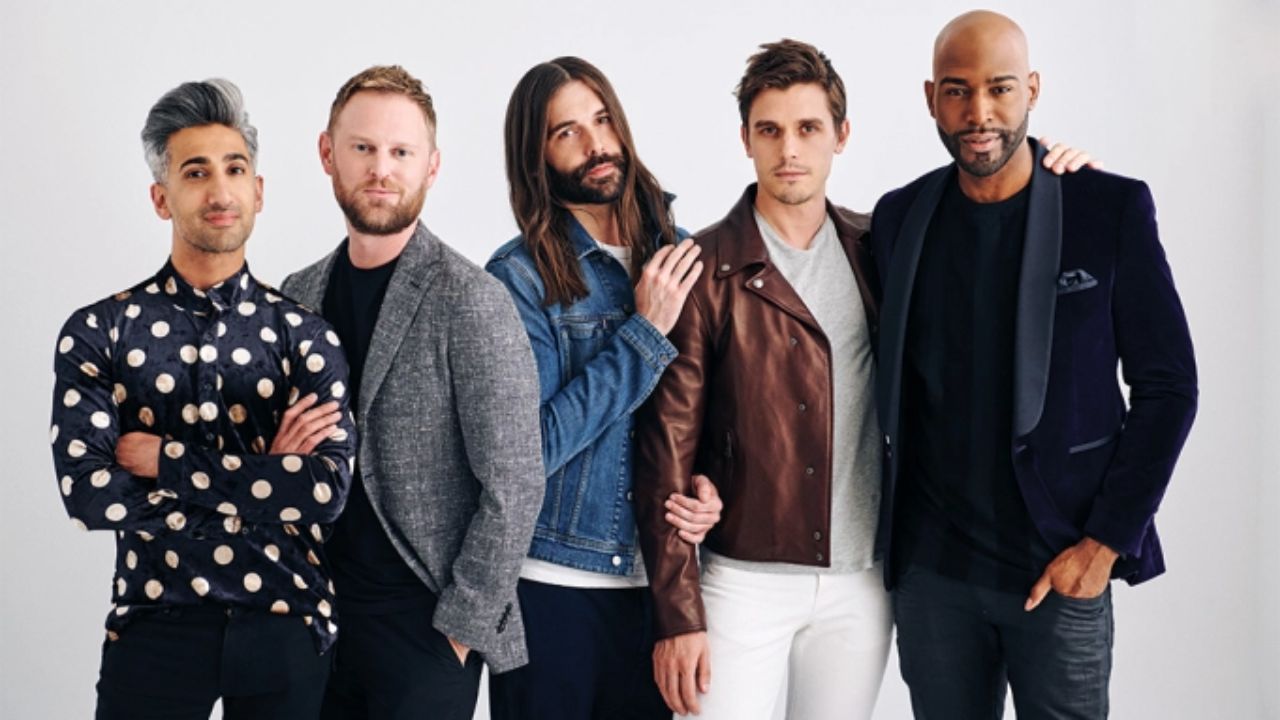 Yes, Queer Eye pays for everything.
Image Source: Variety
Despite the fact that the official cast of the show has not provided an official explanation, fans of Queer Eye have noticed some subtle logo placement over the seasons that allude to big-name sponsors. One person wrote,
They have sponsors. At the beginning of every episode you can see a disclaimer in the left top corner saying the show has product placement. Like IKEA, Lacoste, I think Mountain Dew, all the brands you see featured in the show. So I do believe the show pays for everything.
Similarly, a former IKEA worker confirmed the statement by writing,
they get a lot of furniture from IKEA (I'm a former coworker. I can spot it like a hawk) so the room makeovers were probably way less than you would expect.
Thus, we believe Queer Eye's sponsors pay for most of the stuff. However, there's no doubt that the production team also pays from their pockets. And yes, heroes get to keep everything the Fab Five gives.
Here's How You Can Apply for Queer Eye!
Queer Eye on Netflix is unquestionably the series for you if you honestly believe that you or someone you know deserves a completely personal space as well as behavioral transformation to achieve confidence. After all, one of the key objectives of the production is to redefine what it means to be healthy, so you would be objectively taken into account regardless of your appearance, history, or experiences.
Apply for Queer Eye by either visiting the website or sending an email.
Image Source: People
Aside from this important consideration, there are a few qualifying requirements you should be aware of, including the requirement that you be at least 18 and a legal resident of the US, UK, Canada, or Ireland in order to apply.
Therefore, you can jump right into the application procedure, which is actually as simple as pie, assuming that you've verified your eligibility through relevant documentation that may be necessary later. All you have to do is either upload a one-minute video portraying the real you at netflixreality.com/shows/queer-eye or send an email with your name, photos, and narrative to [email protected].
The only difference is that you'd be including their details instead of your own, which makes things better. This straightforward method is basically the same whether you're nominating someone else or not. Our advice is to enjoy yourself during the process while remaining true to yourself because Netflix has always made it clear that they only want to feature genuine people with real skills, experiences, issues, and stories.