Alessia Zecchini does not have a husband as she has never been married. Matter of fact, she does not have a partner/boyfriend as she has not been in a relationship after the death of Stevan Keeman.
Did you know that freediving is one of the most dangerous sports in the world? Even climbing Mount Everest is considered less dangerous. The Deepest Breath, a Netflix and A24 documentary, features all the risks professional freedivers take every time and some of their life-changing events.
Along with other freedivers, this Netflix documentary provides a genuine glimpse into the perilous sport of free diving via the exciting, heartbreaking, and tragic story of competitor Alessia Zecchini and safety teacher Stephen Keenan. Along with her safety teacher, Stephen was her boyfriend as well. Yes, he is dead already.
Since Alessia Zecchini lost her partner in the tragic incident in July 2017, many viewers have been curious to know if she now has a husband or a partner. Well, we've got you covered.
Alessia Zecchini Does Not Have a Husband or a Partner Right Now!
Alessia Zecchini (@alessia.zecchini) has not been involved in any other relationships after the death of her boyfriend, Stephen Keenan. Thus, she has never been married, doesn't have a husband, and doesn't have a partner as well.
Alessia Zecchini does not have a husband.
Image Source: Instagram
As shown in the Netflix documentary, Alessia continues to compete in freediving and dedicates all of her achievements to Stephen. Alessia continued to compete because she believes that allowing her fears to take over would be an injustice to those who have actually given her their all. She told,
[Stephen] will always be with me. I remember his eyes and try to remember all the things he'd tell me. To live, to be happy, to believe in myself. I try to remember his hugs… He will always be in my heart. He's going to be with me forever because I want him to stay with me for the rest of my life.
It appears Alessia Zecchini is not ready yet to move on and be in another relationship. However, we pray she moves on sooner and find a husband sooner. Having a partner beside you is always a blessing in all the endeavors of your life.
More About Alessia Zecchini and Stephen Keenan!
Stephen Keenan was in charge of Alessia Zecchini's safety during her descents and ascents. This included being alert to avoid the potentially deadly effects of a quick climb, which may result in a blackout or loss of consciousness.
The couple met via their passion for free diving, and they instantly built a deep and instant bond. Both succeeded in their positions, with Steve being known as the world's most famous safety diver and Alessia holding world records in the sport. Tragically, just a few years later, their love story took a heartbreaking turn. The tragedy occurred as they attempted one of the world's most dangerous dives.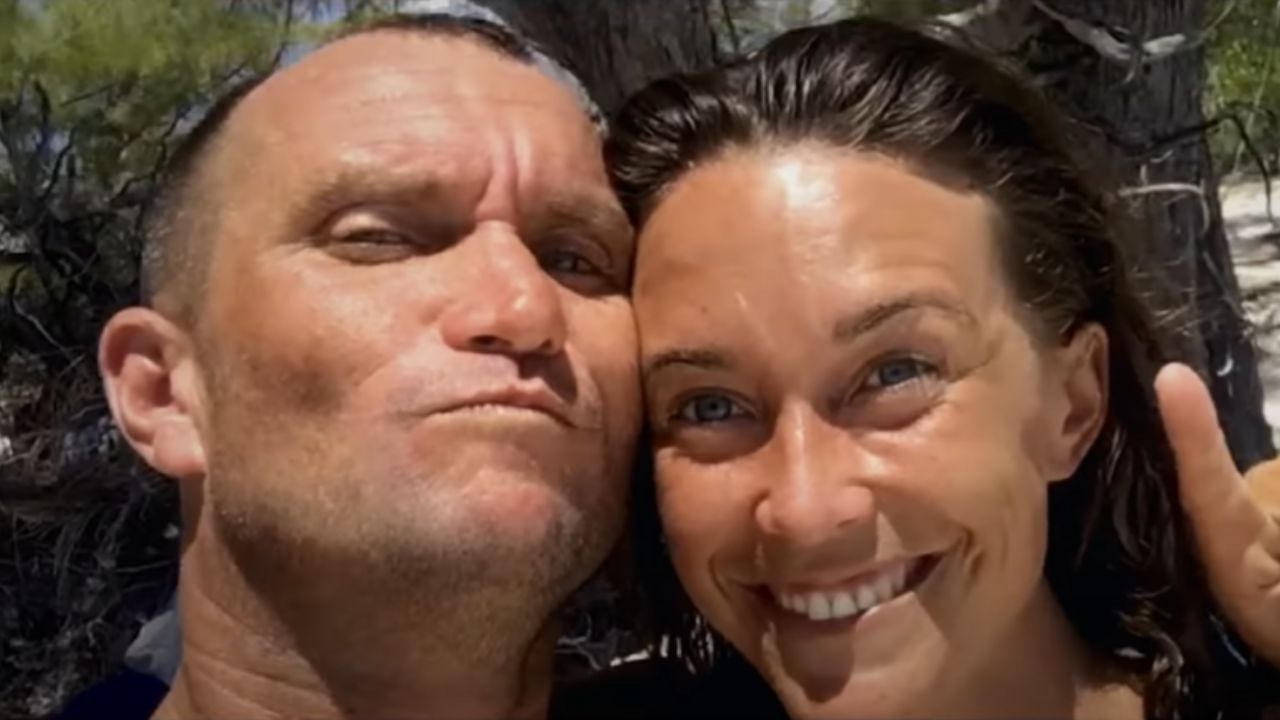 Stephen Keenan died in a tragic incident in 2017.
Image Source: Netflix
Alessia and her late lover Steve traveled to Egypt. On July 22, 2017, a freediving excursion was planned in the perilous Blue Hole, a sinkhole in the Red Sea. That day, a tragic event involving the Italian couple was involved.
Their major goal was for Alessia to complete a difficult accomplishment by reaching the arch in the Blue Hole. Furthermore, the dive had already taken several lives. However, Alessia became disoriented at a substantial depth throughout the dive.
Stephen hurried to save her at a reported depth of 50 meters (164 feet), hoping to bring her safely to the surface. Alessia was able to return to safety unharmed, however, Steve did not survive the encounter after blacking out underwater at an unknown depth.
To add to the misery, Alessia had already gone missing in 2015. Due to a strange ocean current, she washed up on the coast of Formentera, Spain, and was subsequently thought dead. This experience nearly caused her to abandon the sport entirely.
Alessia Zecchini's drive to compete has not wavered despite the devastating loss of her partner and the inherent hazards of freediving. Zecchini made history in 2018 by setting a new AIDA world record in constant weight. Similarly, under the guidance of AIDA, she set two additional world records in the discipline of free immersion in 2019. Despite her loss, Alessia has received various medals and distinctions in the realm of freediving, demonstrating her extraordinary ability and tenacity.
The Deepest Breath is now streaming on Netflix.